Exploring the world of work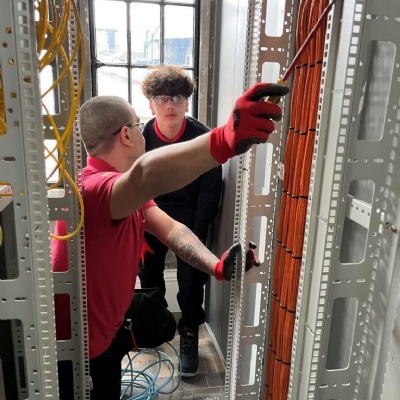 Year 10 students enjoyed a week's work experience before the Easter break.
Students of the week
We like to finish each week meeting with our students of the week. Congratulations to all those listed below for maintaining their commitment, focus and sense of drive – well done to all.
| | | | | | | |
| --- | --- | --- | --- | --- | --- | --- |
| | Year 7 | Year 8 | Year 9 | Year 10 | Year 11 | Sixth Form |
| Student of the Week | Matthew | Jess | Stanley | Zara | Bethany | Denesh/Hana |
Students explore the world of work
You will know that our Year 10 students went on work experience in the week before the Easter holidays.
Over the last two weeks, employers have given us increasing feedback such as: "Kaylie did an amazing job, she was a natural by the end of the week"; "Harrison has been polite, engaging and punctual and hopefully we've given him a good feel for what it's like to work in London"; and "Praveen has been a star this week. He has demonstrated great work ethics, has arrived early and he has taken a lot of pressure off me." So it looks like a brilliant week of workplace experience, and one that will make a difference to many of our students. (You can find out more in our news section here.)
Industrial action - Thursday 27th April and Tuesday 2nd May
Due to the stalemate between the NEU (National Education Union) and the government over issues such as school funding, teacher pay, Ofsted and teacher recruitment, it is necessary for the school to close for certain year groups as below, on 27th April and 2nd May. The details are below:
Years 7, 8, 9, 10 and 12 – online work to be set with students working independently from home.
Years 11 and 13 – in school both days.
I know this may cause difficulties for your families. The school's rationale has not changed since the beginning of this dispute. We support our colleagues' right to take industrial action, in line with employment law, sacrificing their pay for the long term benefit of the education sector. Nevertheless, we all also have a duty to safeguard the educational provision of our current exam year groups as much as possible.
We have on different days tried to provide an in school experience for our Year 12 students, but at this late stage in the year, the final preparations for Year 11 and Year 13 are so important that we do not want to risk diluting the quality of provision on these days, so we will deploy our resources accordingly.
I am sorry that this phase of term is so disrupted, exacerbated by two bank holiday Mondays, but this is a real time of concern for those of us that have spent decades devoted to education and young people. Industrial action has an impact on students and their families, but so would a failure to challenge the current path education is headed on. Please understand from me that when a teacher decides to forego a day's pay it does not only have a financial impact on the professional, and these are challenging times for all us working in education, and indeed many other related fields.
This does not make for a settling return to school. But I have been so impressed by our students' focus this first week back, especially our Year 11 students that have attended early for revision, stayed late for extra classes and sat art exams and French and Spanish speaking exams – there remains much to celebrate in our school.
For those of our families celebrating the end of the holy month of Ramadan today I wish you Eid Mubarak and to all of our students and families a restful weekend.
Mr N House, Headteacher