The Big Ideas that Shape the World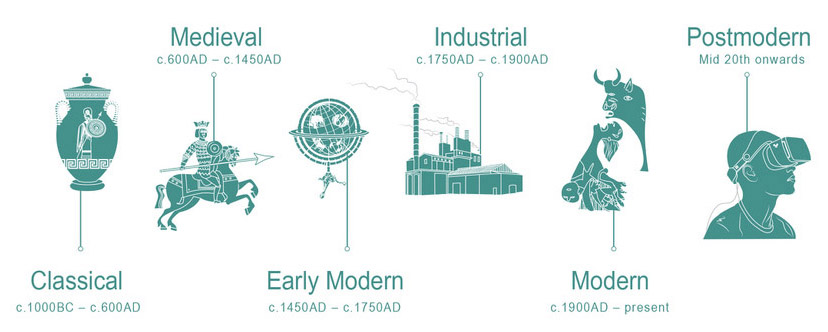 We accept our social responsibility to educate our students about important areas that do not fall neatly into subject categories, but are critical to young people becoming empowered citizens and intellectually capable. This includes the books we read in tutor time, and the programme we call The Big Ideas that Shape Our World.
The Big Ideas That Shape Our World (BITS) is a programme created by teachers at Greenshaw, which aims to broaden students' knowledge of the world and its history.
At the same time, it develops students' vocabulary and introduces them to ideas, people, works of art and cultural artefacts that they might not otherwise encounter. We believe that all of these things are fundamental to the education of our young people to enable them to become an informed and well-rounded member of society.
Through the BITS programme, our students get a flavour of the veritable feast of fascinating ideas and concepts that have shaped and continue to influence human civilisation. Armed with that knowledge they are empowered not simply to follow someone else's passion, but rather to discover what they themselves are passionate about and then to explore it – with all the excitement, satisfaction and joy which that will bring.
To complement the reading and writing element of BITS we have a lecture series delivered by leading academics from some of the UK's top universities, including Professor Edith Hall, Kings College London, Professor Polly Low, University of Manchester and Professor David Gwynn, Royal Holloway.
Click here to see an example article from the BITS programme.