Looking to join our highly successful Sixth Form?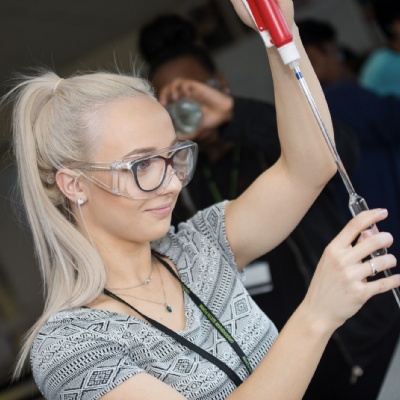 For more information, please see below.
Sixth Form enrolment took place at Greenshaw High School on Thursday 22nd August and Friday 23rd August. However, there are still places available on some courses.
Please contact the Sixth Form team for details by email at sixthform@greenshaw.co.uk or by telephone on 0208 715 1001.
In some cases, we may be able to support a student's move from studying Year 12 in one school, to taking Year 13 at Greenshaw. This will be dependent on the exam boards that the student has followed, a record of excellent attendance and excellent progress in the student's subjects.
For more information about the Greenshaw Sixth Form, please visit the sixth form area of our website.
What our Class of 2019, Year 13 students said about Greenshaw Sixth Form:

Amaan: "I am very thankful to all the exceptional staff at Greenshaw for helping to make my dreams a reality, as well as helping me grow as an individual. I am so glad that I chose this school to pursue my education after I tried to study for my GCSEs at home."

Oliver: "My seven year experience at Greenshaw was brilliant, with many memories which I will carry forwards with me for the rest of my life. The support and encouragement from my numerous excellent teachers has enabled me to not only academically excel but also greatly develop as a person. The grades and various skills which I have developed during y time at the school have put me in an ideal position as I move forwards in life. Thanks Greenshaw, for an unforgettable seven years."

Marcus: "My success at Greenshaw is from a culmination of its environment, the teachers and their huge efforts and passions in their subjects, and the effective resources for all students to access. It has been a journey at Greenshaw, with many challenges and opportunities, but nevertheless the support (whether subject related or personal) in this school is immeasurable."