Sixth Form students take part in prestigious programme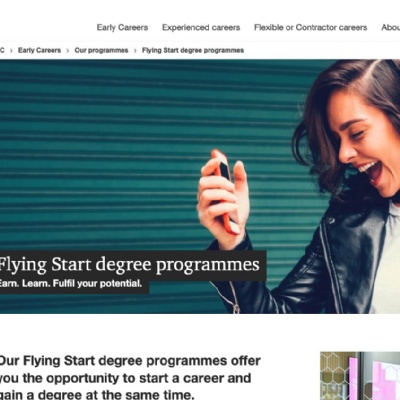 Year 12 students completed the PwC Pathway to Flying Start.
A group of eleven of our Year 12 students recently completed a prestigious four day programme with the Talent Foundry, called the PwC Pathway to Flying Start. This amazing initiative allows students insight into their technology or finance degree apprenticeship programme. Last year, we had five students attending and we heard this week that Danesh (pictured) who consequently applied, has received an offer to be part of their prestigious PwC accounting and Finance Degree Apprenticeship Programme, studying at Queen Mary's College, all funded by PwC. We wish him well in achieving the 128 UCAS points required.
Joshua commented on his PwC programme experience: "The PwC experience was amazing. The staff and team came across as friendly and welcoming, helping students with questions and queries. In the first session we joined a unique virtual world. This was very interactive, changing the atmosphere from what would've been more of a generic Google Meet. Also in the fourth and final session, we actually saw inside the London PwC offices, meeting face to face with members of staff and ambassadors who are doing the PwC Flying Start course. Overall, I would recommend this to any other student looking for a career in accounting or technology, as it seems to be a great starting point and a good opportunity."
Alexia gave her view on the being part of the programme: "I have really enjoyed taking part in the PwC programme provided by the school. I took part in three online and one in person sessions, where I had the fantastic opportunity to visit the PwC company located in London. There were two pathways to choose from: technology and accounting. I chose to complete the sessions and project on technology. The Pathway to Flying Start Programme provides students like me with the opportunity to both study and work. For example, PwC will fund the university they have selected for you and after finishing the semesters you are able to work at their company, which sounds like such a great opportunity! By being able to experience this great opportunity, I look forward to applying."
Mrs Reid, Study Skills Manager