Record breakers!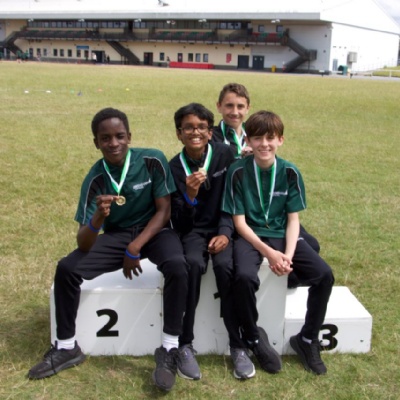 School Athletics Championships 2023 – Tuesday 11th and Thursday 13th July.
We had two fantastic sports days at the David Weir Centre last week with students competing against other tutor groups in a range of athletics events.
The first of our sports days took place on the 11th July, with Year 7 and 8 taking to the track and field, despite the threat of rain. An outstanding performance from Sam (7LAN) saw him break the 300m record with a time of 46.10s. A great day was had by all with the winners – 7LAN and 8DM – announced as sports day winners during their celebration assembly.
On our second sports day, which took place on the 13th July, a number of school records were broken when Year 9 and 10 took to the track and field. In Year 9, Lexi (9REV) broke the 300m record with a time of 45.22s and the high jump record with a height of 1.43m. 9JHG also broke the 8 X 50m relay record. In Year 10, David (10RCK) broke the Javelin record with a distance of 31.10m and Adwin (10DC) broke the 300m record with a time of 38.65s. At the end of the event the winners were announced, with 9NGD and 10ZCT taking home the trophies.
Finally, it was amazing to have Former Greenshaw student, Harry Aikines-Aryeetey (GB athlete, Olympian and Gladiator – Nitro), join us on both days to chat to our students after his training session. He even joined the PE Team to run in the staff race on Thursday. Needless to say, the PE team won!
Sahana in Year 8, who was our Year 8 press officer, added: "The spectators were having a ball, waving banners, chanting slogans and making a deafening noise using clackers and inflatables. Several Year 7s wore self-designed jerseys, armbands and facepaint advertising their tutor groups. We were blessed with a surprise visit from Harry Aikines-Aryeety, Olympic gold medalist and alumnus of Greenshaw High School. Students proudly showed off their autographed notes and t-shirts and were inspired by our celebrity guest."
Mr Fuller, Deputy Head of PE
You can read Sahana's full report in our Year 7 and Year 8 end of term newsletters, which will be published here.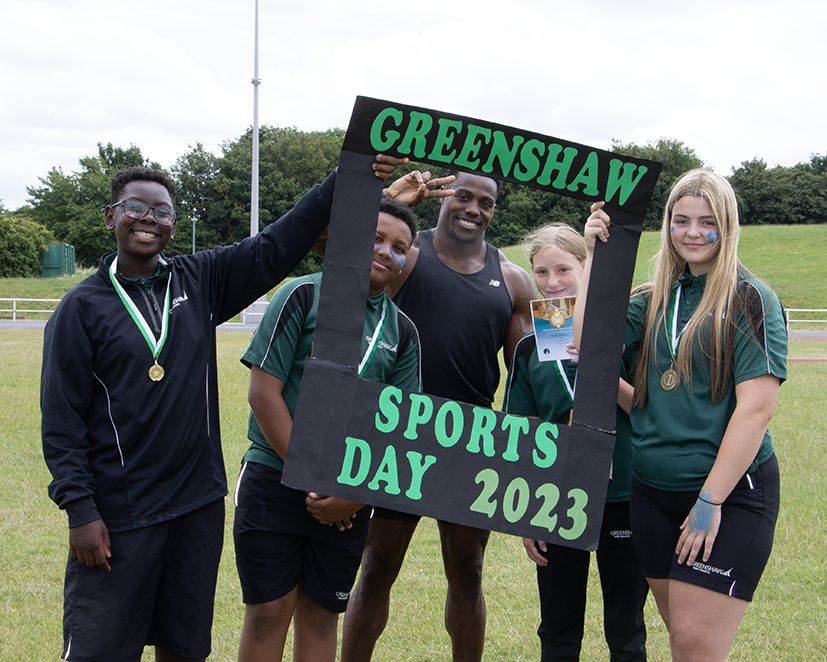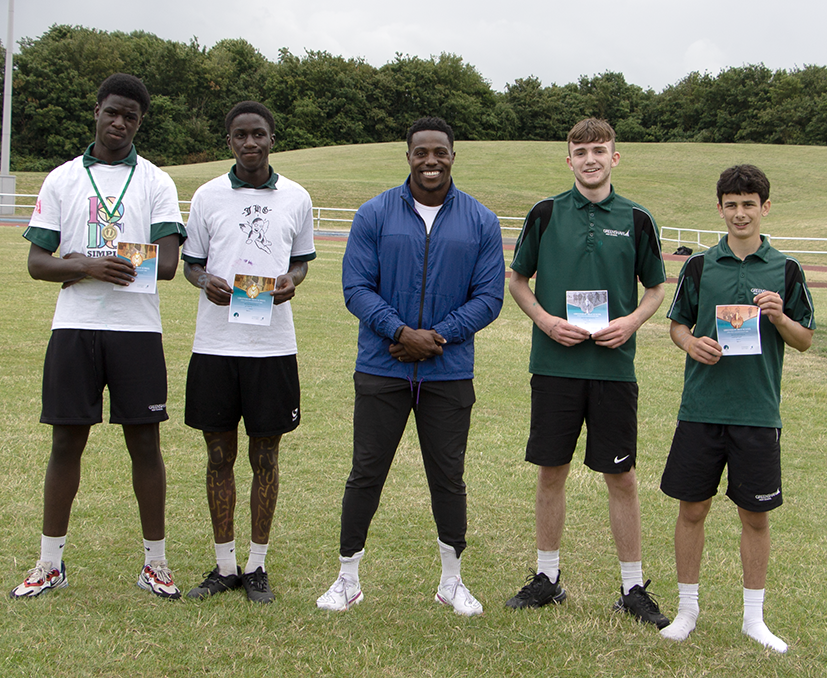 ---