Photography on the South Bank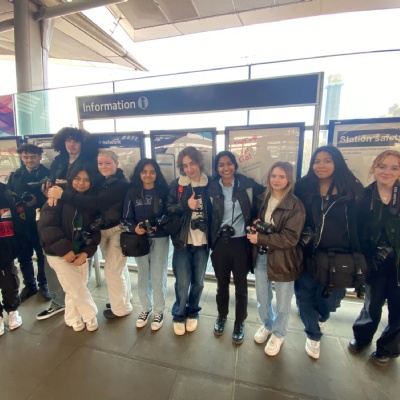 Year 12 students explored the South Bank.
Our Year 12 photography students went on a photographic walk around London before the Easter break.
They made stops at Hamiltons Gallery and the Tate Modern. At Hamiltons Gallery, students saw the work of renowned Japanese photographer Tomio Seike. Here students explored the idea of taking the seemingly mundane and exploring the aesthetics that can be generated through the medium of photography.
They then walked a few miles and along the South Bank to the Tate Modern. On the walk and in the museum students made independent observations and captured moments they felt reflected the ideas and techniques of Seike. Below are three examples of their outcomes that will contribute to their
A Level personal investigation project.
Mr Rollins, Photography Teacher