Greenshaw students support Sutton Night Watch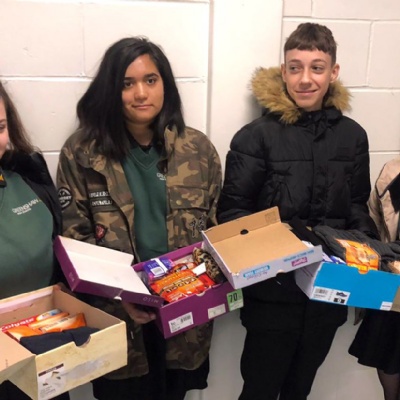 Students support local homeless charity.
A group of Year 9 students from Greenshaw High School have spearheaded an amazing appeal in their year group on behalf of a local charity for the homeless, Sutton Night Watch. Students have made shoe boxes of hats, gloves, tinned food, toiletries etc for homeless people in the community. Sutton Night Watch is in desperate need for items such as these.
Five of the students presented the boxes to the charity's representative and carried the boxes to his car. These will then be distributed as soon as possible to the people that need them.
To find out more about the work of Sutton Night Watch and its #55 Appeal, please click here.