Fun-filled day at Thorpe Park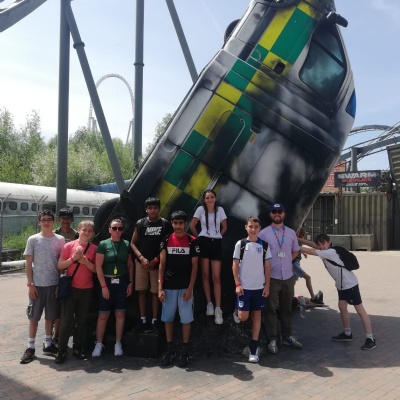 Students were rewarded for their attendance and achievements.
120 Greenshaw students enjoyed a fun-filled day in the sunshine at Thorpe Park Resort in Chertsey, Surrey, on Friday.
The top 30 students from each year group were invited on the trip. The students selected were rewarded for 100% attendance and the most achievement points. The race to get into the top 30 was very competitive.
Ms Butts, Assistant Headteacher who led the trip, said: "The students had a great day and represented the school beautifully, with many members of the public commenting on their manners and conduct. Well done to all the students involved."