Duke of Edinburgh expeditions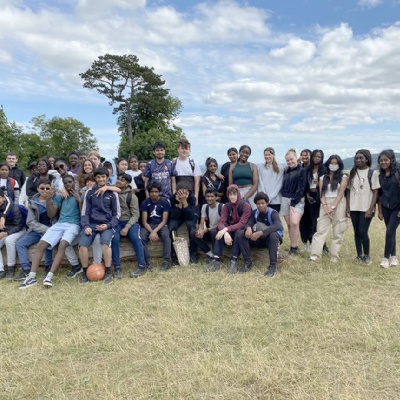 Our Year 10 and Year 12 students have been exploring urban and countryside environments.
Year 10 Bronze Award
As part of their Duke of Edinburgh Bronze Award, forty-four Year 10 students headed to Ranmore Common, Dorking to complete their expedition on Staurday 2nd July. Walking in their groups, the student had to read their maps and navigate their way around the route. A few "scenic detours" were taken, but all teams managed to find their way back on the right path to complete the route. The students enjoyed the experience and were excellent ambassadors to the school with their attitude, behaviour and determination. Well done to all the students who participated and I look forward to handing you all your certificates once you have completed all the sections.
We also want to thank the staff to volunteered their time and energy to help out. It is very much appreciated, as without you all, we wouldn't have been able to complete the expedition.
Year 12 Silver
Over the May bank holiday, six of our Year 12 students completed their Silver practice expedition, a mixture of walks in rural and urban environments. For their urban walk, starting at Albert Bridge, the group completed a ten mile walk, crossing 11 of the London bridges before finishing at Tower Bridge. They will complete their qualifying expedition in October.
Ms Fingleton and Mr Francis-Hewitt