Congratulations Year 11 – let's start the next chapter ​​​​​​​​​​​​​​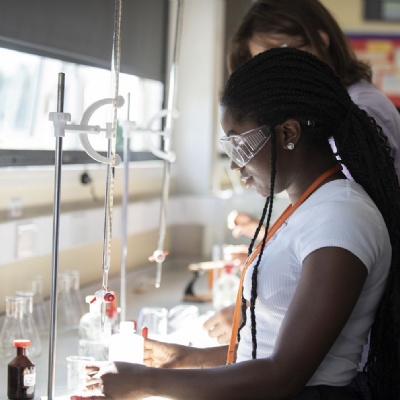 We are celebrating some great results at Greenshaw and enrolling into our Sixth Form now.
We are enjoying seeing all of our Year 11 students again as they open their results envelopes with us. For students that had two terms of their GCSE courses out of school, just getting to today is a great achievement. In addition to the school closures many students had to isolate, some more than once, and the impact of these days out of school has been huge.
Headteacher Mr House said, "I am so proud of our students in Year 11. They were fully committed to their courses when schools fully re-opened in March and did really well to prepare for the assessments that were set up in school. We will never fully know the impact of the last two years on our young people, but I am absolutely confident that we are seeing students able to move on to the next phase of their learning. This is the most important thing – that we do all we can to secure students' future pathways, despite the global crisis of this coronavirus."
As well as receiving their results, all students are receiving advice and guidance about where they go next. Although the majority of Year 11 students are joining Greenshaw Sixth Form, we have advisors to speak to all students about the best pathway to take next. Information about joining our Sixth Form, for current Greenshaw students and those that have taken their GCSEs and BTECs in other schools, is available on our website here.