Aspiring students visit Oxford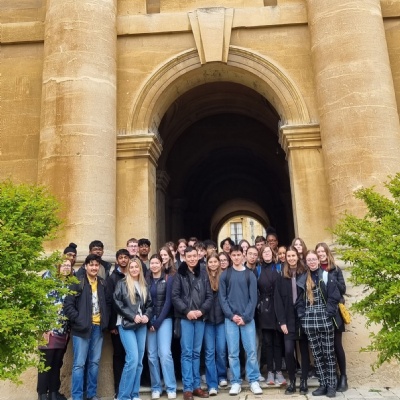 Twenty-nine of our Sixth Form students visited Oxford University.
A group of our aspiring Oxbridge Year 12 students had the opportunity to visit Oxford University yesterday. The day was filled with debunking Oxford myths, a Q & A with a first year student, and a tour of Queen's College and Corpus Christi College.
As members of staff, we felt it was a very fitting time to have taken the students as the reality of applying is round the corner for our Year 12 cohort and many have commented that they really enjoyed the trip and that they now feel equipped to make an informed decision.
The students also took time to explore the historic town centre, to either visit other colleges or just simply enjoy a stroll.
Mrs Reid, Sixth Form Study Skills Manager