Students explore the North Downs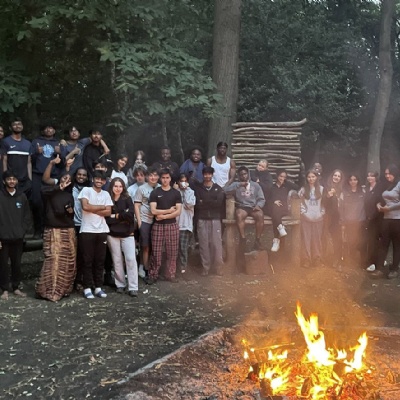 Sixth Form students completed their assessed Duke of Edinburgh Silver expedition last weekend.
34 of our Year 13 students successfully undertook their Silver Award assessed expedition for their Duke of Edinburgh over the weekend of 13th to 15th October.
Their weekend comprised of walking 30 miles across Banstead Downs and the North Downs. Students carried all their kit, spent two nights camping and were responsible for cooking their meals.
Within their teams, the students used their compasses and map reading skills and set off on their pre-planned routes. At the campsite, all students excelled in their camp craft including cooking skills, maintaining a camp fire and tidy surroundings.
Miss Fingleton, Duke of Edinburgh Manager at Greenshaw High School and internal Duke of Edinburgh Assessor, assessed the students individually, specifically looking at teamwork, navigation and camp crafting skills. All students passed with flying colours.
Well done to everybody and a big thank you to all the staff that gave up their free time to support the students both at the campsite and at the checkpoints along the route. It is very much appreciated. The students will work on completing the other sections of the award and I look forward to presenting them with their Duke of Edinburgh certificate and Silver Award badge in the near future.
Mr J Kennedy, Duke of Edinburgh Lead for the Silver Award and Deputy Head of Year 8