A Level Drama performances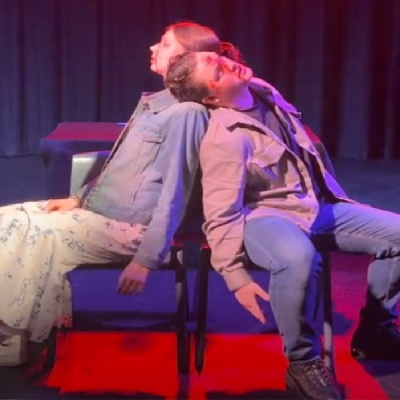 Our A Level students produced some amazing work for their practical exam.
On Tuesday the 28th March, three of our A Level Drama students took part in their final practical performance exam.
The first performance was titled This Is Not Who I Am by Lucy Kirkwood and the play documented the mystery death of a young couple who found a common engrossment in conspiracy theories. With two performers and one design candidate, the performance was exquisite in demonstrating the theatre style of naturalism and physical theatre.
The second performance was a group performance titled Tissue by Louise Page. This performance focused on raising awareness on the subject matter of breast cancer, highlighting the need for support and the difference in expectations between men and women in society today. Using the theatre style of epic theatre, the performance was captivating. Georgie, Khalila and Hana demonstrated various skills throughout the performance and this included multi-role play, song, puppetry, monologues and more.
The standard of work produced on the night was amazing. Congratulations on completion of all your practical exams in drama.
Ms Pagyemang, Head of Drama