Black History Month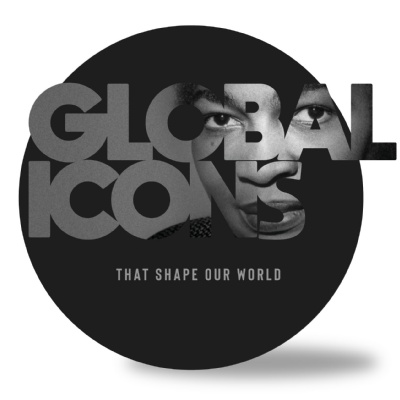 Sixth Form students lead our assemblies this week.
As ever, the half term has disappeared in the blink of an eye. I am delighted how easily our Year 7 students have made the transition to secondary school. I visited each of their classes this morning to say how proud we are of them, and what a great year group they are. I hope every one of our students has a relaxing break, and especially our newest and youngest students.
October: Black History Month
The assemblies this week and last have been presented by some of our Sixth Form students, from Year 12 and Year 13. Each has talked about their black icons, figures of inspiration who act as role models for them individually. When students lead an assembly it creates a special sense in the hall – the students listening sit just a little taller, are focused even more intently. I would like to thank those students who spoke, acting as leaders of our community to our younger students and sharing important messages of celebration. On Tuesday night we hosted an Afro-Caribbean Heritage evening, where students from a range of year groups shared different world foods, wore national dress and took part in a quiz, run by the incomparable Miss Moran. I hope the messages we have given during October clearly show what we stand for as a community, not just in this single month but across the whole year.
Year 11 mock exams, Monday 6th November
This half term should be a break for all students, enjoying some well earned rest during our longer half term break. Our Year 11 students have some tasks set for them on Frog, specifically to aid their preparation for mock exams when we return. I am very confident that there are sufficient resources to support their preparation, but that there is also space and time to relax.
Stars of the term
Congratulations to all these students. Each embodies our school values and has been utterly committed to learning and making a real contribution. Well done all of you.
| | | | | | |
| --- | --- | --- | --- | --- | --- |
| Year 7 | Year 8 | Year 9 | Year 10 | Year 11 | Sixth Form |
| Rubie | Daniel | Princess | tbc | Ella | Beverly / Devina |
The Ofsted visit
The two day inspection finished yesterday and I wanted to thank the many of you that completed the parent and carer survey online. In addition, I really wanted to thank those parents who sent messages of good luck, wishing us well for what can be a stressful few days in school. I am confident that it should not have disrupted students' experience, indeed one youngster queried with me yesterday whether the Ofsted team was actually in the school as they had not been personally interviewed! I can confirm to you that they definitely did visit many lessons, ran surveys for students, staff and families, met with staff (teaching and non-teaching), spoke with governors and spent time in the playgrounds and dining halls during breaks.
The details of the inspection findings have to be 'signed off' by Ofsted HQ, and the report will probably not be available much before the end of November, given the approval process that is required. As soon as it is, I will send all families a copy, as well as posting it on our website.
Admissions into Year 7 in September 2024
Please remember that if you have a younger child currently in Year 6 at primary school, the deadline to apply for Year 7 entry in September 2024 is 31st October 2023. You must apply via your local home authority. Any applications submitted after this date will be treated as a late application and will not be considered until after all those applications that were received on time.
Please see the following link to our website for further admissions information: https://www.greenshaw.co.uk/admissions
Wishing you all the very best.
Nick House, Headteacher