A focus on homework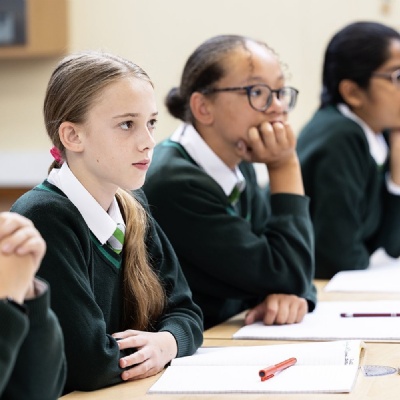 The homework schedule for Years 7 to 10 has been published.
In two weeks' time, we will be holding one of the biggest events in the school calendar, our Open Evening. This will take place on Thursday 6th of October between 5:00pm and 8:00pm. To facilitate this, we will be closing the school at 1:30pm to allow staff time to set up and give the many students who will act as tour guides a chance to go home before returning to showcase our school. Please also note that Friday 7th of October is an INSET day and therefore the school will be closed for all students.
Homework schedule Year 7 to 11
The focus with our homework over the last two weeks has been making sure that students can access each of the platforms we use. Year 11 students are already completing a full suite of homework as they prepare for their GCSEs. Next week, students in Year 7 to 10 will follow the homework schedule below:
MONDAY

TUESDAY

WEDNESDAY

THURSDAY

ALL YEARS

Sparx

Tassomai

Sparx

Tassomai

Sparx

Tassomai

Sparx

Tassomai

7 and 8

CKS

Vocab Express

CKS

Vocab Express

CKS

CKS

The Big Ideas That Shape Our World

9

Vocab Express

Vocab Express

The Big Ideas That Shape Our World

10

Massolit
Free School Meals – new online systems and additional funding
Details regarding the new Free School Meals system now in place across the Greenshaw Learning Trust are attached and available for download below. If your child receives free school meals you will be required to access the link (provided in the letter) and sign up to this new system.
Student and tutor groups of the week
Our congratulations go to all those listed below for maintaining their commitment, focus and sense of drive. Well done to all.
| | | | | | |
| --- | --- | --- | --- | --- | --- |
| This week | Year 7 | Year 8 | Year 9 | Year 10 | Year 11 |
| Student of the week | Madison | Viyashan | Alan | Luca | Lacey |
| Tutor Group of the week | 7MSyY | 8ERD | 9AMK | 10EDH | 11MB |
Wishing you all the very best.
Mr J Mirtschin, Acting Headteacher