Selecting GCSE options
Welcome to the Year 8 GCSE options guidance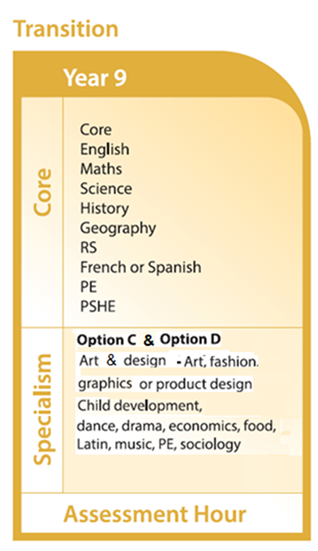 The option process for Year 8 into Year 9 has changed this year at Greenshaw High School to include a transitional element. Students are required to select four options at this time, which are their two top choices and two reserve choices. The reserve choice must be considered as seriously as their top two option choices as two of the four will be allocated according to the best fit for the timetable.
The diagram (left) demonstrates the subjects students will continue to study and also the selection of options they can choose from in the 'specialism' area. Students need to log in to FROG and click on the options button on their homepage. This contains information to support with the process and also gain insight into the different subjects and careers. The options portfolio will need to be completed before students are able to proceed to input their choices. You will also see option choices for Year 10. Whilst we would like the students to take time to consider this, it is there only as a guide for the school and can be altered when we revisit options in Year 9 for the next stage of the process. The closing date is Friday March 20th.
Unifrog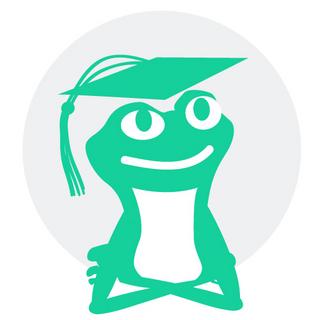 It is important the students take time to consider their choices carefully and research thoroughly including speaking to tutors, teachers, and our careers advisor. To help with the research we have recently launched a new destinations platform called Unifrog. Students should log in to Unifrog using the link which has been emailed to them on their school account and complete the questionnaire which identifies areas of interests based on their very own frog personality. This is a compulsory element to the research process and should be noted in the options portfolio.