Students develop enterprise skills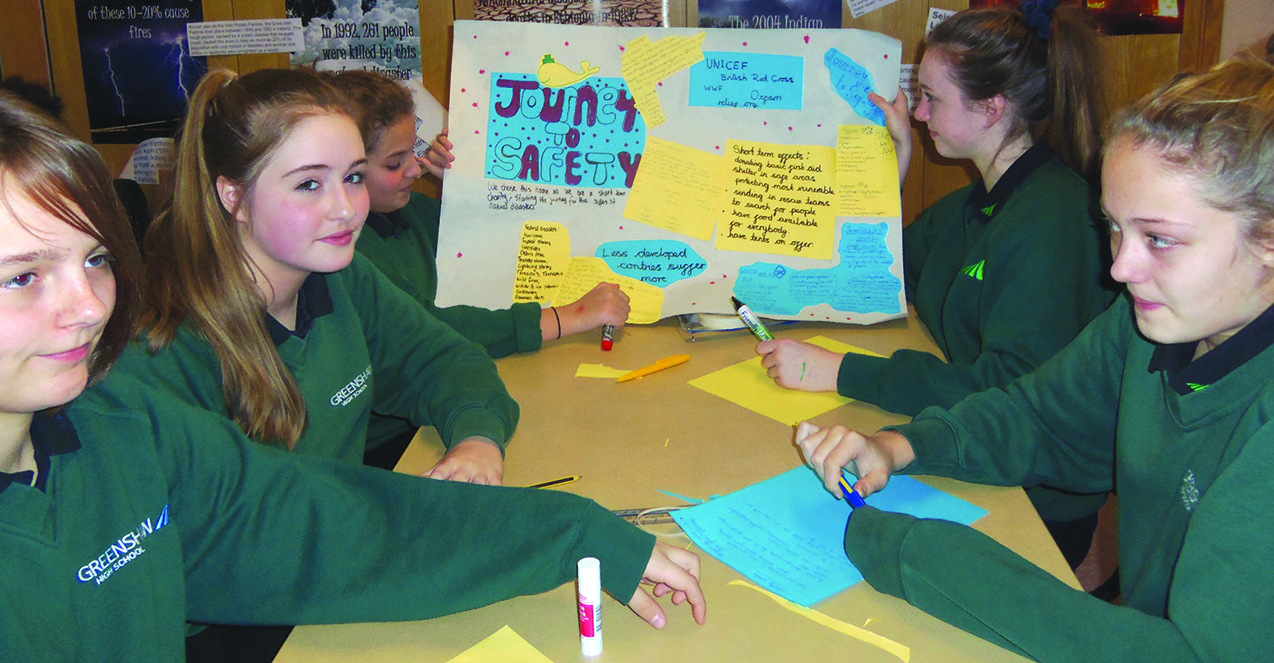 Ten of our Year 9 students took part in a geography borough enterprise competition before Christmas.
Throughout the day, they were given a series of tasks. From researching countries that had been affected by a natural disaster, the teams had to show how their charity could plan effectively to raise money and send aid to their nominated country. Towards the end of the day, all groups had to present their ideas verbally to all of the other schools taking part in the competition.
Both of our teams worked exceptionally well and their presentations were excellent. With Olivia, Yasmina, Natasha, Beth and Teigan's team coming third in the overall competition.
Mrs Rudman, who supported on the day, said that she felt that the activities really developed our student's employability skills especially in "leadership, communication, team building, organisation and presentation."