Greenshaw welcomes VIP visitor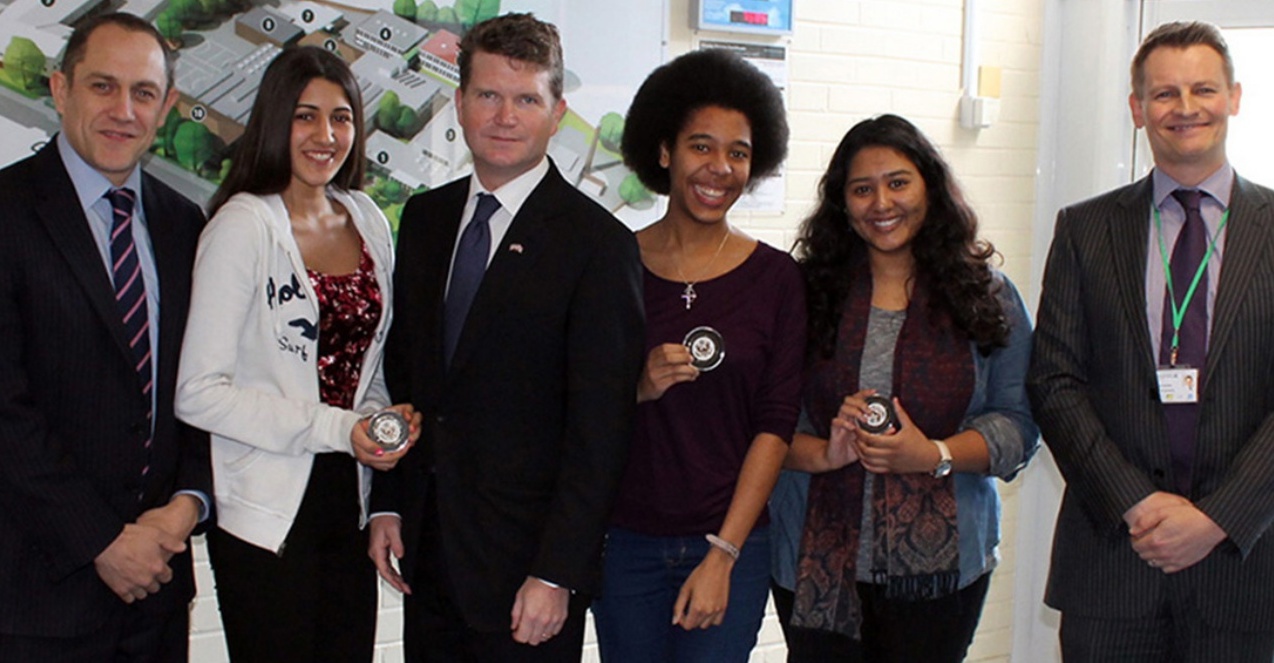 Matthew Barzun, the US Ambassador to the UK, visited Greenshaw last week.
We were delighted to welcome Matthew W Barzun, the US Ambassador to the UK, to Greenshaw on Thursday 22nd January. He gave an interesting, interactive and thought provoking presentation to A level history and politics students which centred on the 'special relationship' between the US and the UK, as well as current global issues.
The sixth formers were encouraged to contribute their thoughts and ideas to the debate, which covered a vast range of subjects such as the global economy, democracy, climate change, guns, oil and US foreign policy. He also spoke about domestic issues including President Obama's commitment to affordable health, education and energy for ordinary US citizens.
When asked about the US foreign policy, Ambassador Barzun said: "We believe that it is important for us to get involved in major problems around the world – most of these problems will not be settled without the involvement of the United States, but not by the US alone. The best way forward is the teaming up of the US with other nations to work constructively together."
At the end of the presentation, the Ambassador presented three students with US Embassy medals.
Matthew Barzun was selected by President Obama as National Finance Chair for the president's 2012 re-election campaign. He previously served as US Ambassador to Sweden (from 2009 to 2011). Ambassador Barzun is an internet pioneer and led the effort within CNET Networks to build one of the first comparison shopping sites on the Internet – shopper.com. He was among the first to join Barack Obama's National Finance Committee before the President's election in 2008 and produce the first $25 per person fundraiser.
Students and members of staff thoroughly enjoyed the visit and our thanks go to the Ambassador and his entourage.