New partner school in India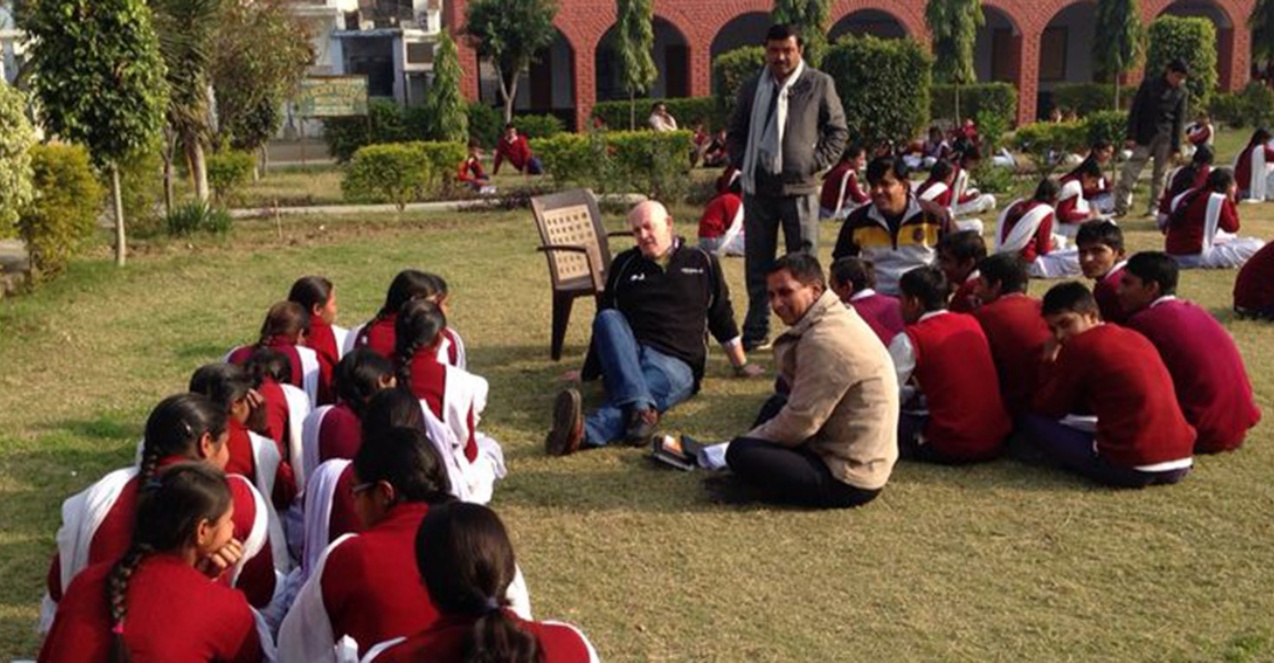 Greenshaw has forged links with a new partner school in India.
We are currently visiting Greenshaw's newest partner school in India. Government Senior Secondary school Baraunda is about 45 minutes away from SNSPS in Yamunanagar. The school is smaller than Greenshaw, 450 students aged 3 to 18. Class sizes vary, but Year 10 have over 40 in their class. There is an excellent IT room that students in the upper school use but most classrooms are smaller than ours and do not have interactive boards.
Students all live within 3 kilometres from the school and the vast majority walk or cycle. They start school at 9.00 with prayers, assembly and exercise. Students lead the assembly every morning. There are nine 40 minute lessons each day with just one break for lunch, from 1.00 to 1.30pm. All students and staff leave school at 3.30pm.
Subjects studied include; Hindi, English, maths, science, social science, history and drawing. The students have PE lessons but the facilities are quite limited with a small hard area and a smaller field. Examinations are held twice a year. Students in Years 10 and 11 study six subjects including two options and in Year 12 five subjects.
We have been really impressed with the welcome that we have received from students and staff and we hope to develop an exchange programme where students from Greenshaw will visit GSSS Baraunda in the future.
Merry Christmas!
Miss Webb and Mr Jemson