Senior Maths Challenge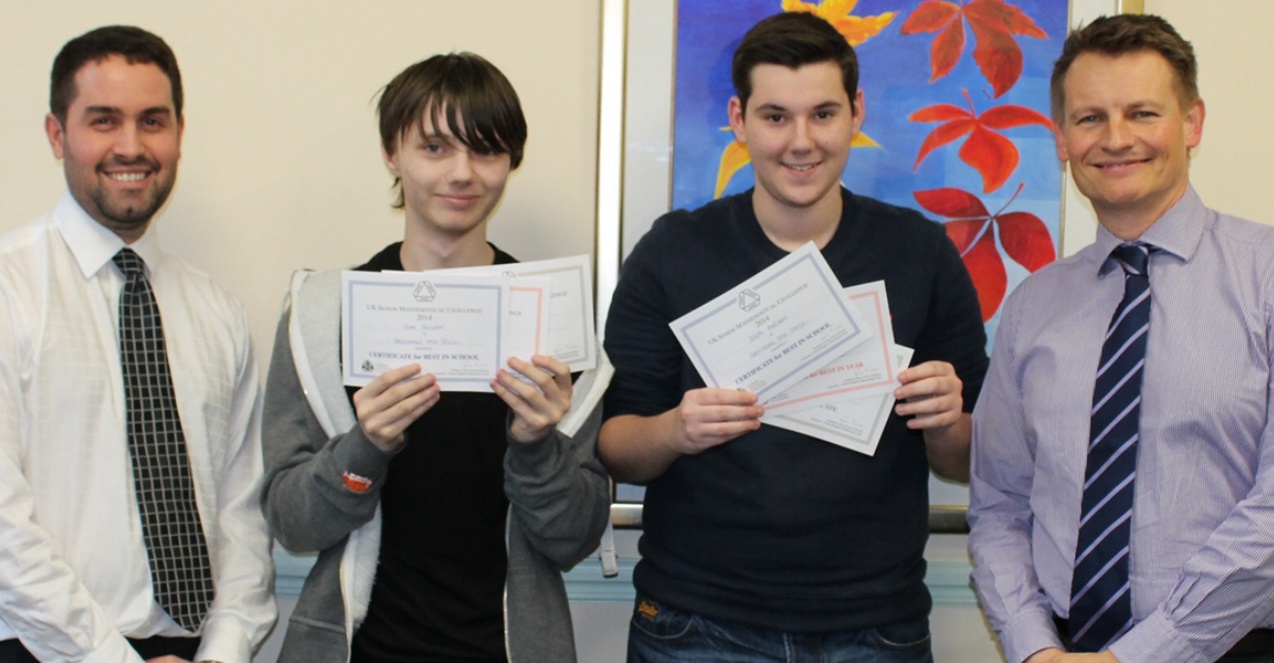 Two students receive gold certificates.
Seventy of our A level Mathematics students recently took part in the UK Senior Maths Challenge, a problem solving activity testing their mathematical deduction and logical thinking to the highest levels. 40 of these students received certificates, including Joe and Sean, who achieved gold certificates, placing them in the top 10% of mathematicians in their age range, nationally.
Mr Sharpe, Head of Maths, said: "This marks an incredible achievement for these two students, and our A level mathematicians as a group. Their hard work and dedication is starting to place them above the rest of the crowd."