Wet and wild in South Wales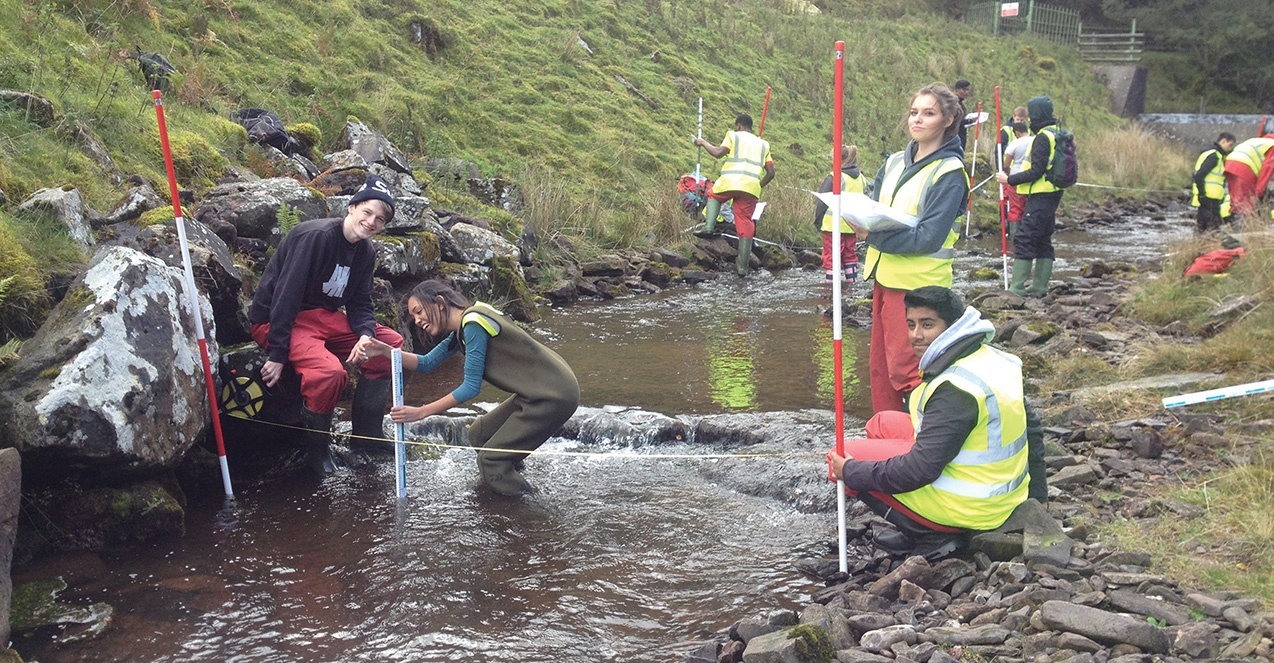 Year 12 geography students vist South Wales.
On Thursday 9th October, 20 Year 12 geography students embarked on their geography field trip to South Wales.
The students studied the changing characteristics of the Grynwe Fawr river in the Black Mountains of the Brecon Beacons. In some cases this invovled students wading in water up to their waists, inevitably some fell over and got soaked. Despite the rainy conditions, all students collected excellent results, and analysed them in detail on Friday evening.
On Saturday, we drove further into the Brecon Beacons National Park in search of a large waterfall with a unique feature – you can actually walk behind the waterfall itself. Everyone had to wear waterproof clothing (apart from Frankie who forgot his!) and in the midst of a thunderstorm walked slowly behind the huge waterfall, again getting absolutely soaked. Students were able to see the unique features of waterfall formation at first hand, and even though the hour long walk through the forest was tough, their spirits were high and everyone enjoyed the experience.
Well done to all the students involved.
Mr McMillan, Head of Geography