Big Dance 2019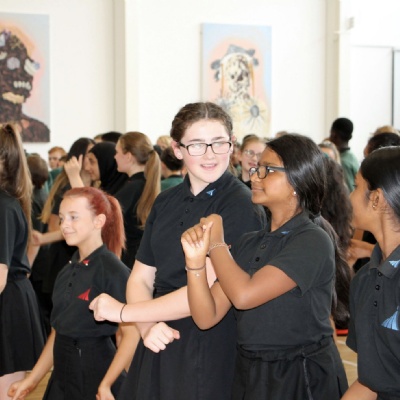 The entire Year 7 cohort took part in this year's event.
On Tuesday 18th June, the Year 7 cohort took part in The Big Dance to raise money for Off The Record, a free service offering support for young people's mental health in Sutton.
The Year 7 students learnt the Big Dance across two PE lessons and then performed together as a year group in the school hall (due to the rain) to staff and a representative from Off The Record.
All students worked extremely hard towards this project and performed with great energy and enthusiasm. Well done, everyone.
Miss Walker, PE Teacher