En Route to Success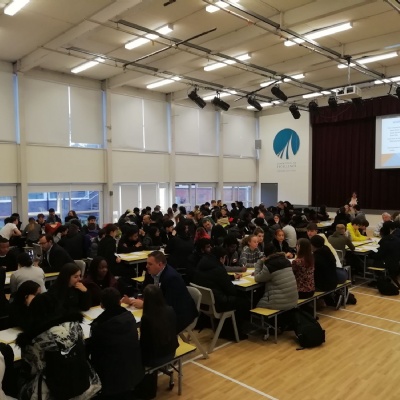 Year 12 students began their Route to Success programme last week.
This month, our Year 12 students have successfully participated in the 'Route to Success' launch in preparation for their destinations after their time at Greenshaw.
Students had presentations delivered to them by Kingston University on the merits of researching the most suitable options for them – whether this is university, apprenticeships or employment. Students also had the opportunity to meet and discuss the experiences of going to university with members of the Greenshaw alumni. Some of these individuals are presently at university studying a variety of subjects, whilst others have been able to share a broad range of experiences from across many different career paths.
Those interested in studying medicine, engineering or the arts were able to attend dedicated sessions presented by individuals within the professions who were available to offer advice and guidance to students.
Towards the end of the summer term, Year 12 students will receive guidance and support on the UCAS process, university finances, writing competitive personal statements and successful interview preparation.
Miss Ayres, Deputy Head of Sixth Form