Greenshaw students celebrate at Jack Petchey Awards ceremony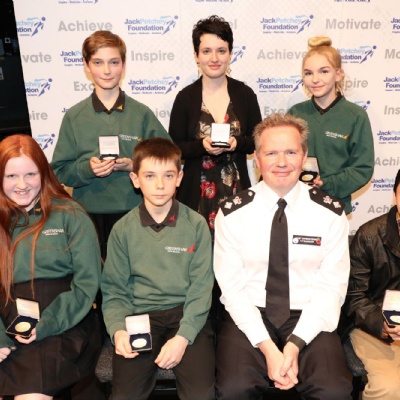 A group of Greenshaw students celebrated their achievements on Monday evening.
A group of Greenshaw High School students joined more than 100 young people from across Sutton at the Jack Petchey Foundation Achievement Awards ceremony, held at Epsom Playhouse on Monday evening.
All our award winners were presented with a gold medallion and certificate in front of their families, friends and local VIPs. Several local schools provided some brilliant musical entertainment for the evening. Chief Superintendent David Stringer, the Sutton borough commander, presented the awards.
He said: "We are so proud of our young people in Sutton. This evening was a great reminder why. Inspirational stories of achievement in all areas of school and community life. Congratulations to all of the award winners."
The Jack Petchey Achievement Award Scheme recognises outstanding young people aged 11 to 25. At Greenshaw, students are nominated by their peers for their achievements – which might be academic, sporting or work which they have done in the community. Each award winner received a certificate, pin badge and a book and chose how to spend a £250 grant to benefit the school.