On the Wall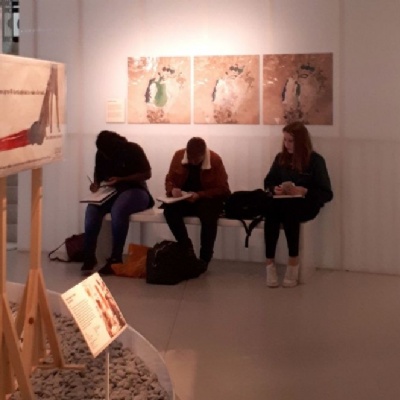 Year 10 students enjoyed an inspirational day in London.
Year 10 students enjoyed an inspirational study day at London's museums and galleries.
First stop was the Fashion and Nature exhibition at the Victoria and Albert Museum, here students were allowed to explore the connection between the fashion world and the environment. It is essential that future designers are aware of the potential impact on the environment and work towards a more ethical approach and this was an ideal starting point to explore the key issues.
Following lunch, we visited On the Wall at the National Portrait Gallery. The exhibition is a meditation on portraiture and identity politics in the 21st Century, examining the representation of Michael Jackson. It will provide excellent background material for the 'Selfie' project that students have just started work on.
Mr Broniecki, Head of Fashion and Textiles