LGBT+ bake sale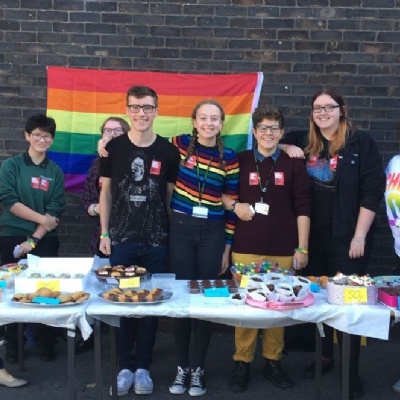 The group held a bake sale last week.
The LGBT+ group celebrated international Coming Out Day (11.10.18) with a fantastic bake sale.
Our group members showed dedication by baking beautiful treats and manning the stall. It was wonderful to see that students who purchased cakes walked away with more than just that – there was increased knowledge about the LGBT+ group and a sense of pride and enthusiasm about difference.Special thanks to our Year 11 student Vanessa, who made us our show stopper cake. We raised £128, which will be donated to LGBT+ charities.
The school's LGBT+ group meets every Thursday at break time in RS4. Everyone is welcome to talk about LGBT+ ideas, issues, have a biscuit and show their support.
Ms Travlos, Ms Wright and Mrs Roberts