Official opening of A level science suite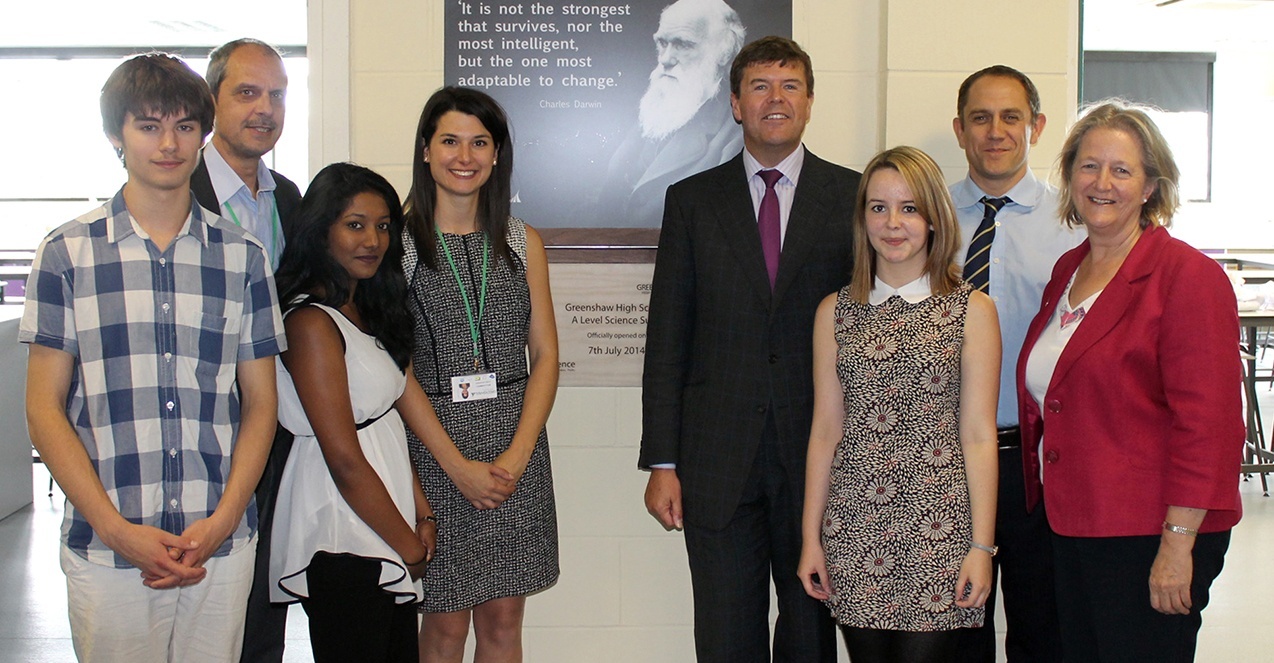 Today saw the official opening of Greenshaw High School's new A level science suite.
We welcomed guests to join us for the opening – local MP Paul Burstow, Councillor Ruth Dombey, representatives from Imperial College, The Institute of Cancer Research, The Royal Marsden Hospital, Local authority council members, The Career Academy, party parliamentary candidates and school governors.
Our guests were welcomed by Chair of Governors, Mike Cooper, Headteacher, Mr Smith, and Head of Science, Miss Ioannides, who spoke about the ethos of Greenshaw High School and the success of the science department. Visitors were then able to tour the facility and chat with A level science students about their work and aspirations.
The science suite was then officially opened by former A level science students Sagana Ratnakumar and Richard Bourton. Sagana is studying medicine at the Paul Sabatier University, Toulouse, and Cambridge University and Richard will be studying zoology at Sheffield University in September.