The Big Walk...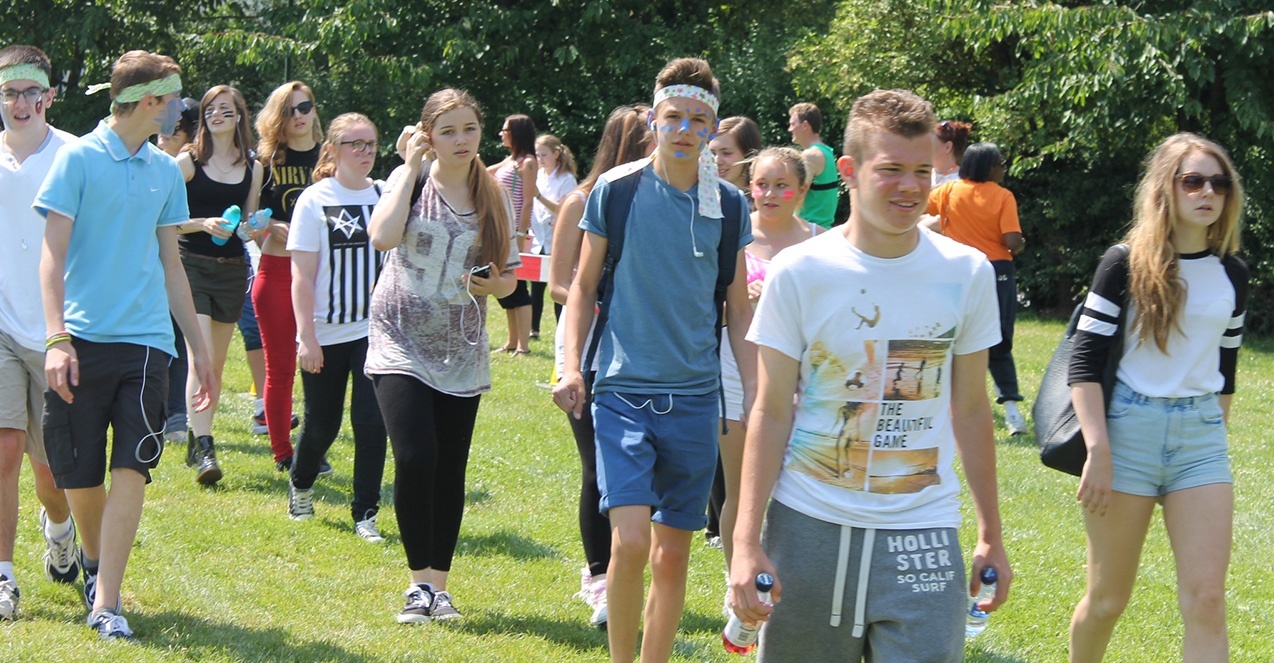 The sun was shining for Greenshaw's Big Walk at Rosehill.
The sun was shining for The Big Walk at Greenshaw High School today. Over 1,000 students and staff walked around the playing field and Rosehill Park from 11.30am until 2.00pm to raise money for the new astro-turf pitch.
Despite the heat, some students and members of staff even ran the course. They were dressed in an array of costumes and house colours. So far, students have pledged around £8,000 through their sponsor forms and we have also received a significant sum via our justgiving page.
Mr Jemson said: "Congratulations to all students on their fantastic efforts. There is still time to collect more sponsors. We ask that students bring in their completed sponsor forms and sponsor money and hand it in to the collection point in the main foyer on Monday morning."