Fundraising for the Teenage Cancer TRust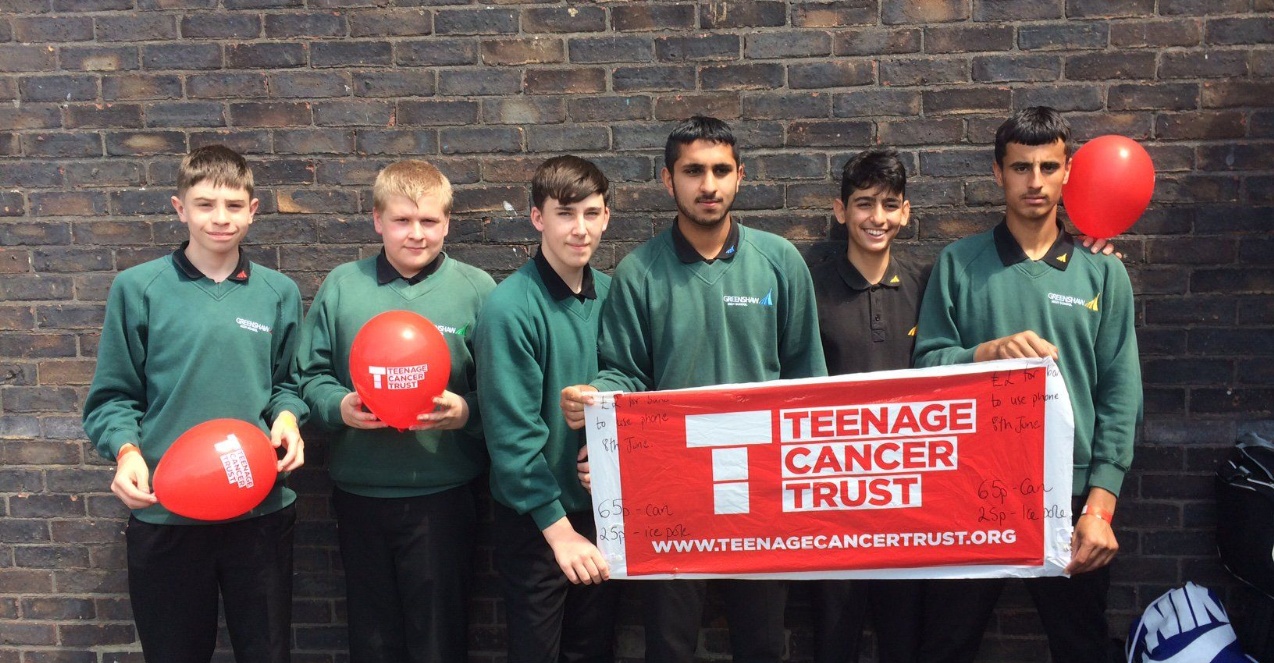 A group of our Prince's Trust students worked together to raise funds.
As part of the Prince's Trust 'Achieve' programme, a group of Year 10 students completed their community unit by organising an activity where students could buy a red wrist band for £2 and have the privilege to use their phones in school on Friday 8th June. Students also organised a drink and ice pole stall at break and lunch.
The students raised £801.00 and the money is being donated to the Teenage Cancer Trust.​
Each tutor group also had a planned presentation designed by the group on raising awareness and increasing knowledge of cancer in young people. The boys worked fantastically well as a team putting all activities together, a fabulous example of enterprise.
Miss Webb, Head of Alternative Provision