High energy dance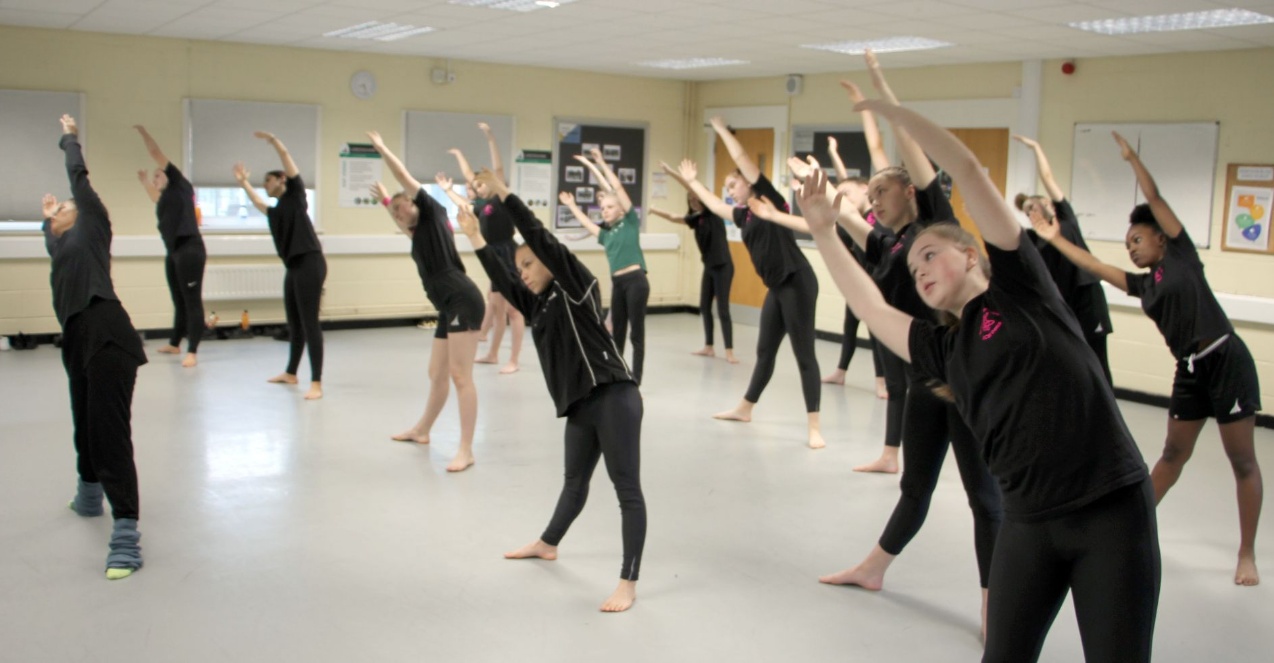 Year 9 students enjoy a high energy dance workshop.
Our Year 9 GCSE dance students recently took part in a high energy workshop led by The Rambert Dance Company. The workshop was funded by one of our Jack Petchey winners, Sophie.
The three hour workshop involved a technique class, learning repertoire and a creative session from the dance work A Linha Curva – which the Year 9s are studying within dance lessons this half term.
Each of the Year 9 dancers worked extremely hard throughout the workshop and showed great resilience with the difficult and exceptionally fast dance movement led by the professional dancer. They enjoyed learning new dance vocabulary and this movement material will be extremely valuable as they continue with their GCSE dances studies.
Miss Walker, Dance Teacher