Welcoming guests from India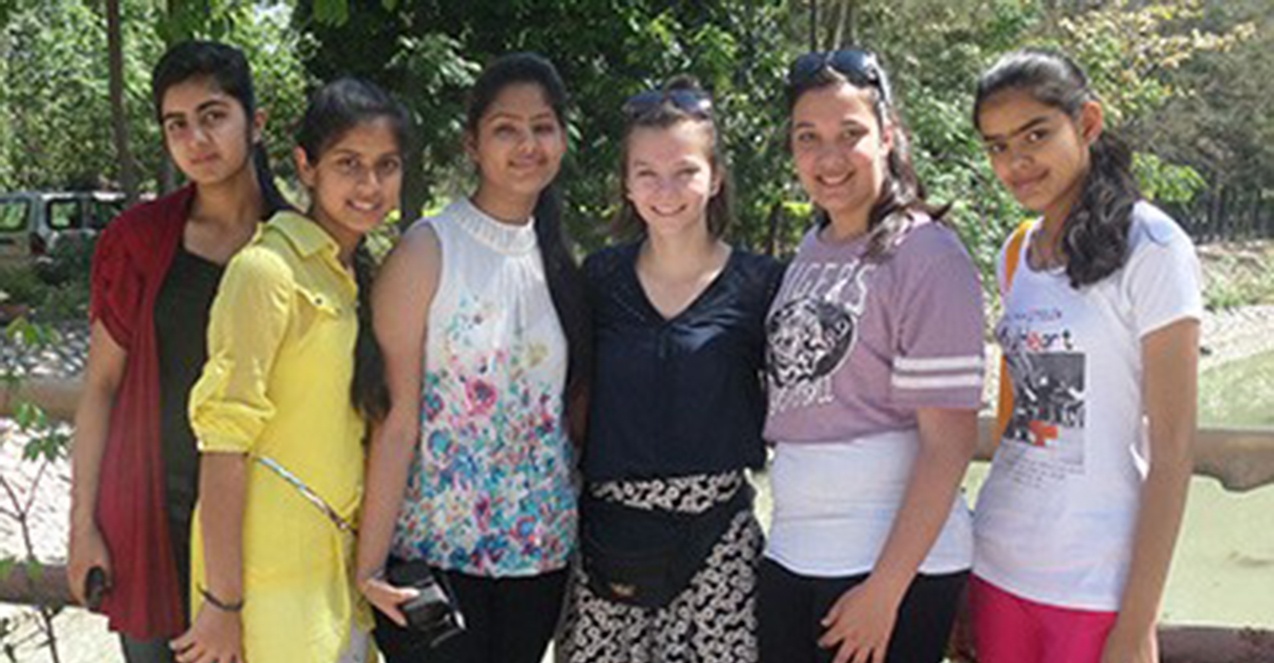 We is welcoming guests from our Indian Partner School, SNSPS in Haryana.
On Monday 16th June we will be welcoming two members of staff, Harminder Sethi and Vandana Gandhi and students Bhakti and Sakshi. They will be with us for the whole of the week. This is part of the Connecting Classrooms project which Miss Webb started four years ago.
Staff will be teaching in maths, RS and& PHSE lessons, as well as observing in a range of other subjects. They will also be joined by Bhakti and Sakshi in taking part in an anti bullying workshop with Greenshaw community ambassadors. The students will experience a range of lessons including dance, art, science and maths as well supporting staff in delivering their sessions. They will also join Year 10 students, Hannah and Sabrina, in delivering an assembly, updating the school on the collaborative project between the two schools.
In the evenings and at the weekend we will be welcoming our guests to staff and student homes and also visiting a number of sites in London and the local area. The visit will culminate in a farewell performance at Greenshaw on Friday afternoon, 20th June.