Wading in the River Wandle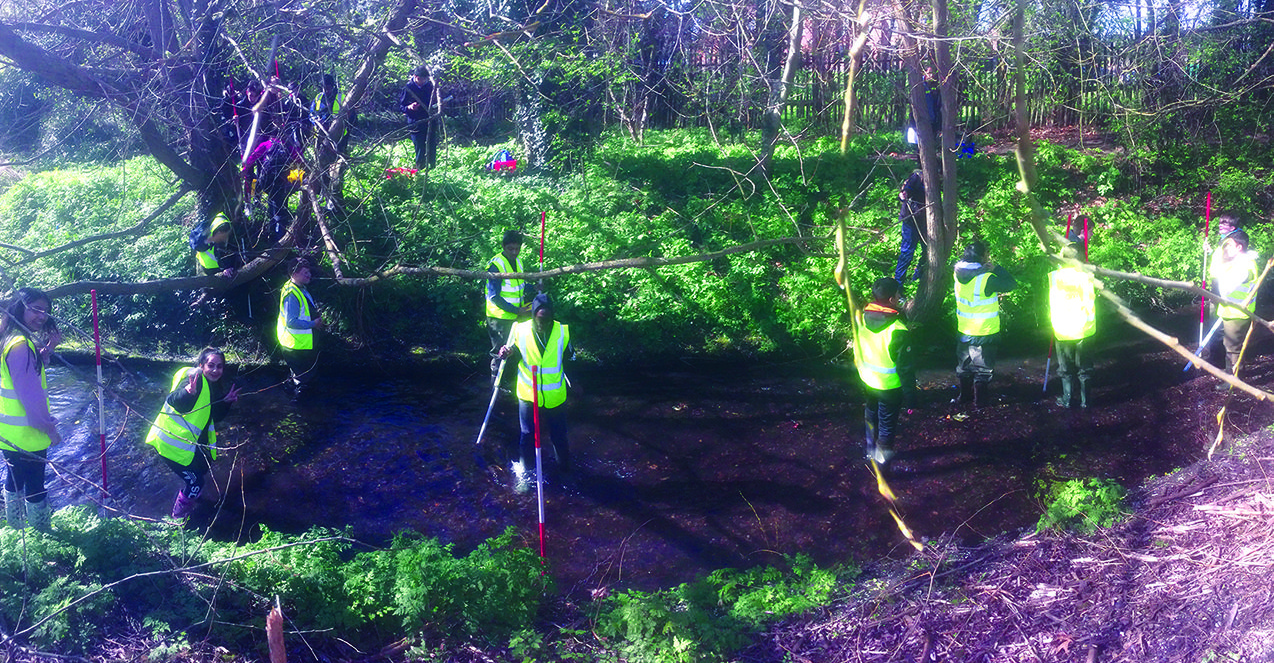 Our Year 10 geography students recently completed their fieldwork investigations.
During March and May, our Year 10 geography students completed the fieldwork investigation aspects of their GCSE course.
Their fieldwork involved two individual trips, first to the River Wandle around the Beddington Park area and then to the Olympic Park site and Stratford town centre in East London.
Despite some initial hesitation, students donned their waders and took to the water in fine style, where in groups they measured the width and depth of the River Wandle at five points along approximately a 1 km stretch. They carried this out extremely well, taking care of the equipment that included ranging poles and measuring tapes, and working very impressively in groups, despite the somewhat soggy and rainy conditions.
Even with a few rather inquisitive dogs running over to investigate, the students remained focused on their tasks and achieved some excellent results. Their data will allow them to draw geographical conclusions about how the River Wandle changes as it flows downstream.
During their second trip, students visited Stratford and the site of the London Olympics in 2012 in order to investigate if the Olympics legacy of improving the area for everyone had been realised. In order to do this they engaged the public in questionnaires to determine the opinion of local people on how the Olympics had affected the area. Students also carried out a quality of life survey, analysing the local natural and built environment – for example the types and quality of buildings and the amount of litter.
Going a little later in the year meant that this trip was significantly warmer than their expedition to the River Wandle! Students once again obtained some excellent results that they will be able to further analyse to see if the Olympics has had the long-lasting impact on the area that it was planned to have. Thank you to all the staff who supported on these trips.
Mr McMillan, Head of Geography