Exploring the battlefields of WW1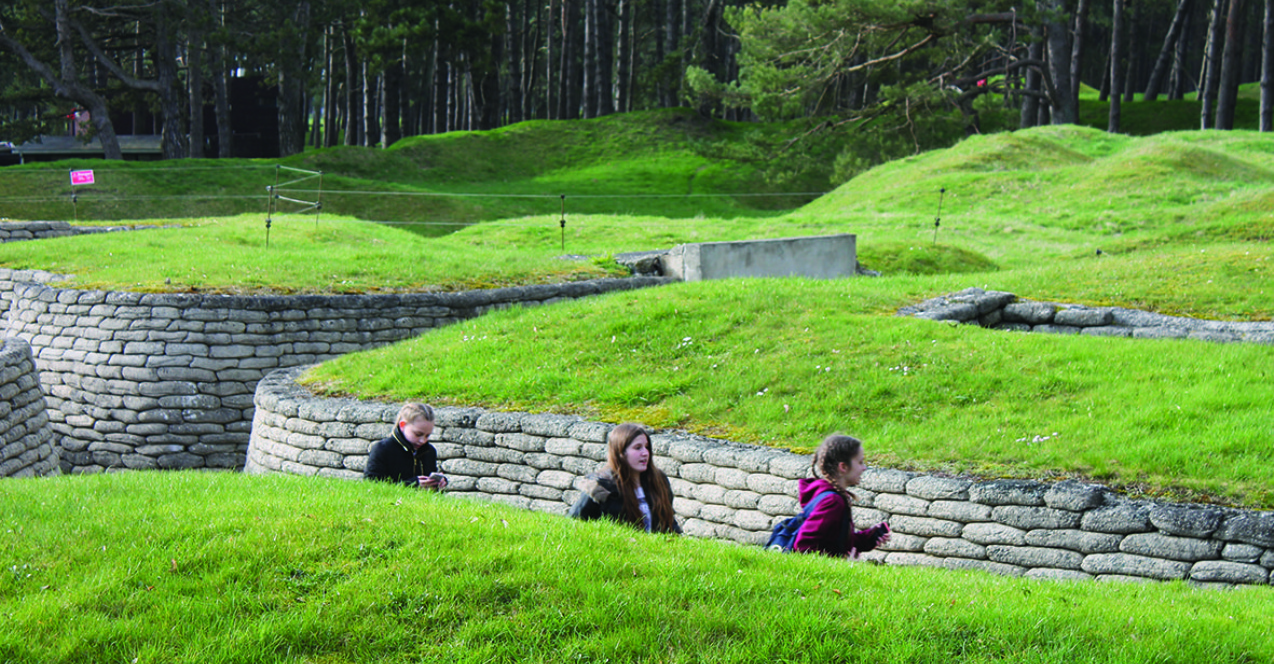 Year 8 students visited the battlefields of northern France last week.
On Friday 17th March, forty Year 8 students visited the WWI Battlefields in northern France for a thought-provoking encounter with history.
They spent some time exploring the Vimy Memorial, which stands at over 30 metres high and which commemorates the members of the Canadian Expeditionary Force killed during the successful Allied capture of Vimy Ridge in April 1917. From there, the students explored the reconstructed trenches, demonstrating how close the opposing sides sometimes were to each other.
The students also took a guided tour through the underground tunnels of Vimy, which had been built over a six month period by the British and were used to protect the soldiers and supplies as they moved to the front line. After Vimy, the group explored the largest German cemetery in France, at Neuville-St Vaast. Within the cemetery there are 129 stone grave markers of a different design from the majority and engraved with the Star of David, which mark the graves of Jewish-German soldiers who fell in action fighting for Germany.
Such scenes were set against a backdrop of huge craters and unexploded munitions, adding to the students' immersion in this most vital part of modern history.
Miss Duce, History Teacher