Primary Enterprise Challenge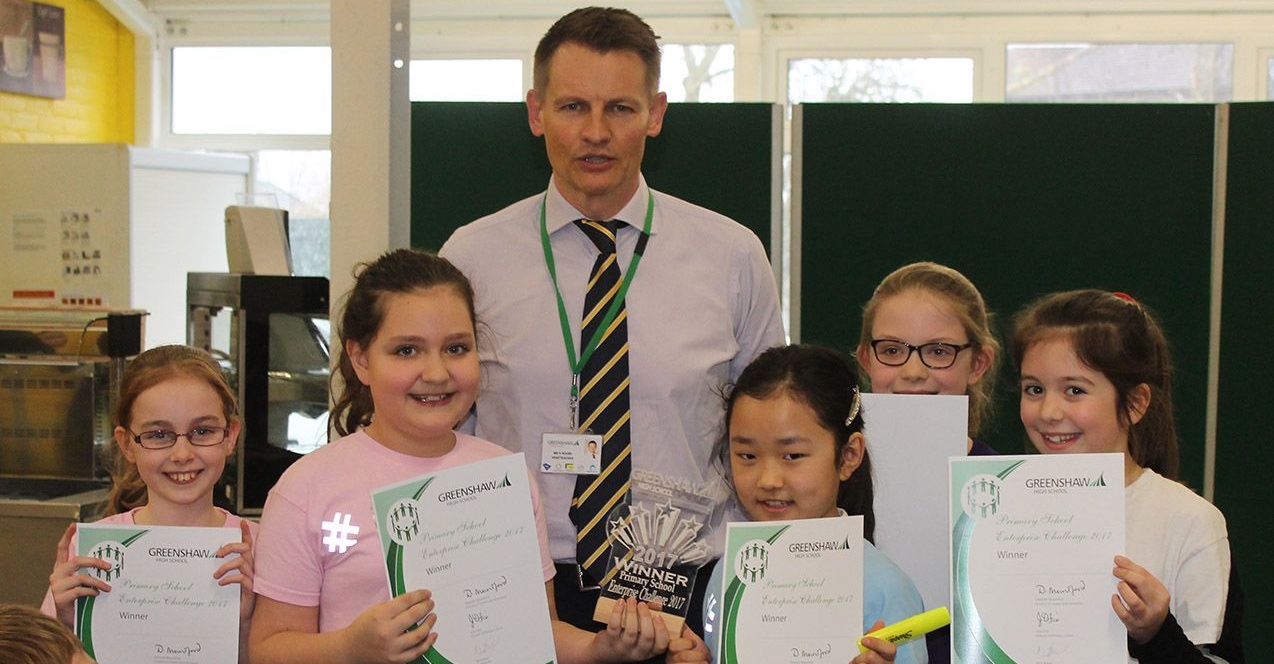 Primary pupils compete in the final at Greenshaw.
Almost a hundred Greenshaw sixth form students launched the Primary Enterprise Challenge in local feeder primary schools back in January, to encourage all of their Year 5 pupils to design a product or activity that would make money at their school fair. The challenge was designed to develop key employability skills in leadership, communication, organisation, initiative and resilience for both our sixth from students and the primary pupils taking part.
On Tuesday 28th February, the winning teams from All Saints Benhilton, Devonshire, Green Wrythe, Hackbridge, Stanley Park, Tweeddale and Westbourne visited Greenshaw to compete in the Primary Enterprise Challenge final.
The event included external judges, such as Miss Williamson who runs hers own architectural business and Mr Bouali who is in lawyer, who considered whether the pupils had a realistic set of prices to enable profit, an understanding of the target market, an effective advertisement, imaginative ideas, a unique selling point and finally and most importantly the quality of their presentations.
All of the judges were impressed by the creativity, ingenuity and enthusiasm of the presentations, with one judge commenting that, "It was so hard to choose as they were all so excellent." However, after much deliberation, All Saints Benhilton were voted overall winners of the challenge. Congratulations to all pupils who took part.
Ms Mountford and Mrs Fice