LGBT History Month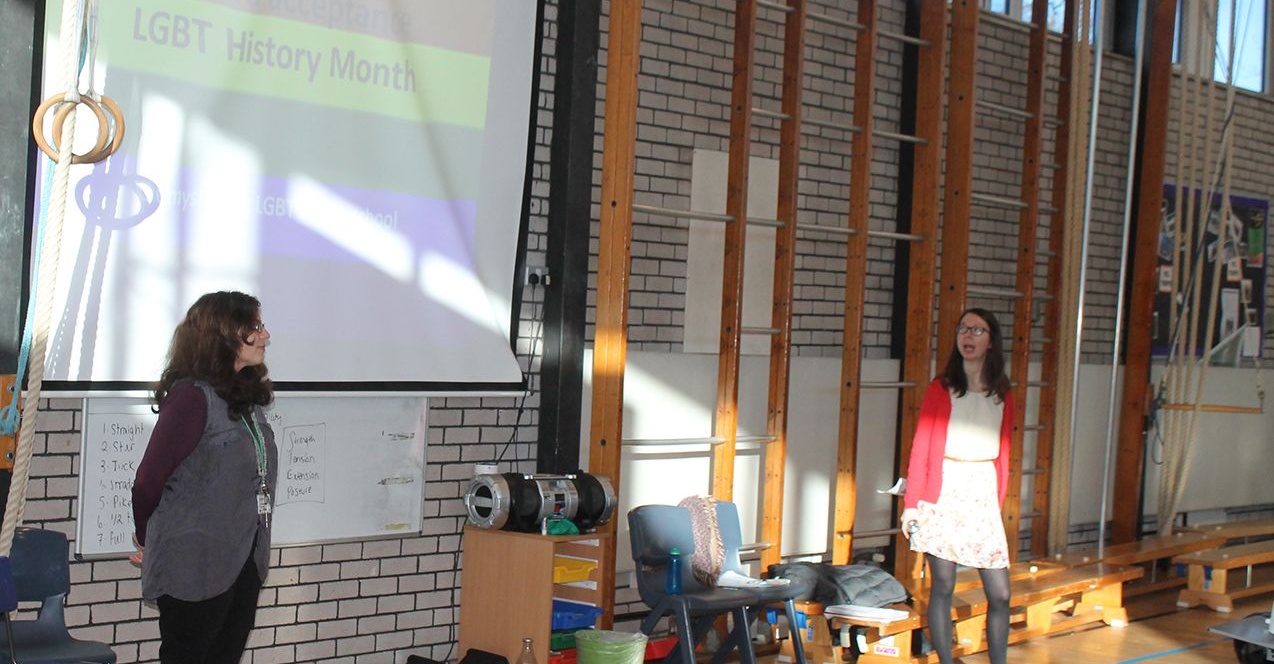 A series of asemblies have been run in school to honour LGBT History Month.
'You don't have to be gay to be a supporter. You just have to be human.' – Daniel Radcliffe
This month, the LGBT society in Greenshaw has been running a series of assemblies to honour the Lesbian Gay Bisexual and Transgender (LGBT) History month. The theme of our assemblies has been 'Demystifying LGBT- Beyond Acceptance'. The highlights of our assemblies have been:
Yasmin's explanation of different LGBT related labels and definitions
Luke's poignant speech about Alan Turing and his difficult choices as a homosexual man in the 1950's
Sophie's refreshing 'Good News' about the progress of LGBT rights worldwide
Helen's passionate speech encouraging students to stand up for what they believe is right
Katie's reading of the reasons some of our students have joined the LGBT society
Hearing from staff why they have joined and why they think the group is for everyone
Having excellent audience participation, where staff and students shared the ways that they will stand up for LGBT rights from now on.
The crucial message of our group and the assemblies is that people do not have to identify as LGBT themselves in order to stand up for LGBT rights. It is through small and large gestures from everyone that change happens. It is in everyone's power to ensure LGBT people feel accepted and safe in Greenshaw, in order to lead to an accepting and safe society beyond Greenshaw's doors.

All staff and students are encouraged to get involved with the society, which meets in ML3 every Monday at break time (10.50am).

Miss Travlos and Miss Kirby, on behalf of the LGBT group