A visit to the BIg apple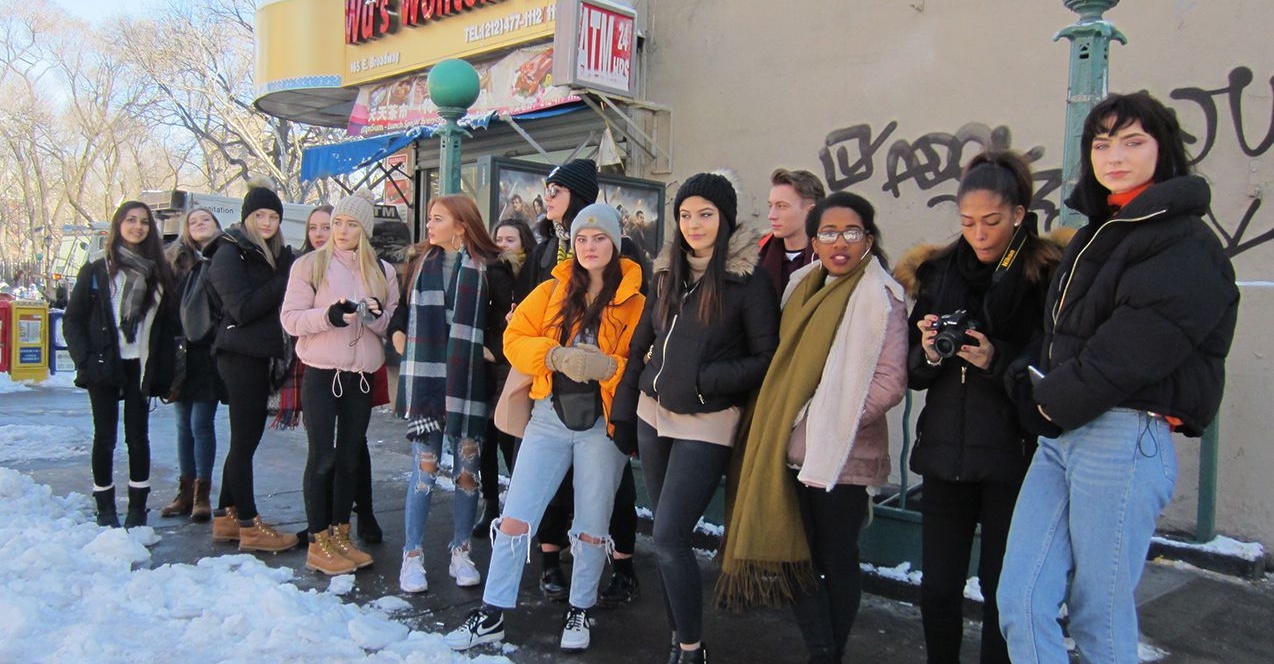 Year 10 and 13 fashion, art and photography students enjoyed a hectic week in New York.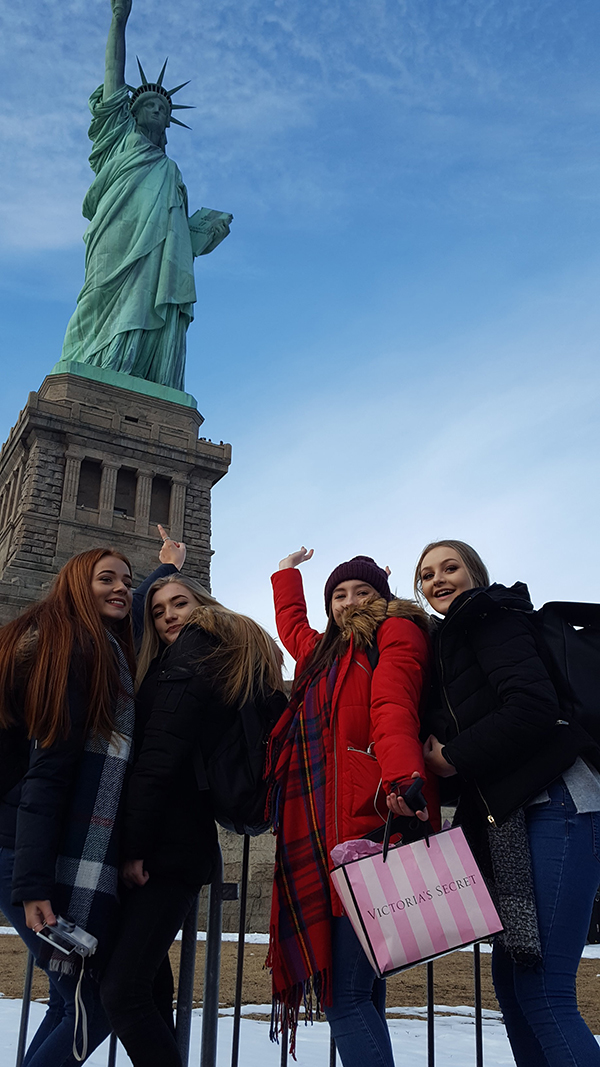 Year 10 and 13 fashion, art and photography students enjoyed a hectic week in New York exploring all the cultural, culinary and commercial experiences the city has to offer. Landing on Thursday the 9th February, the city had been hit by freak snow storms which led the Mayor DeBlaiso to close all schools for the day.
An early start on Friday morning, and a trip uptown to the Empire State Buildings. Students were able to take in the snow covered vista from the 87th floor before strolling to Bryant Park for lunch. Next stop was the public library and a chance to explore the current exhibitions before heading to the magnificent Grand Central Station. Early evening took us to Times Square and dinner at Planet Hollywood, before a subway ride downtown to our Hotel in Chinatown.
With subway closures on Saturday morning, we reviewed our schedule and headed directly to the 9/11 Memorial museum on the site of the original World Trade Centre. In the afternoon we walked to Battery Park before taking the ferry to visit the Statue of Liberty. A late afternoon ferry back, followed by dinner in Chinatown.
With rain and snow predicted for Sunday, it was an ideal opportunity to explore the museums. Starting at the Frank Lloyd Wright-designed Guggenheim in the morning, we followed this up with a walk by Central Park through the snow to the colossal Metropolitan Museum before some light shopping and dinner in Little Italy.
Monday started at the Museum of Modern Art, and with the weather improving we walked to Saint Patrick's Cathedral before heading to the Natural History Museum, where sixth formers took the opportunity to do some in-depth research. Dinner was traditional American fare at Route 66.
Tuesday was sunny but cold, with perfect conditions for strolling down the High Line. There were ample photo opportunities as we traversed the Avenues and then headed through the streets of Greenwich Village to Washington Square. From here, there was further exploration of Greenwich Village before heading for the shops of Soho and onto our Valentine's Day meal in Little Italy.
Wednesday was our final day and a walk across the Brooklyn Bridge to explore DUMBO. Whilst some chose to relax in the cinema, others took to Manhattan to explore the Dover Street Market and a brisk walk to see the newly built Whitney Museum. After packing up we headed to JFK for our overnight return flight. It was an exhausting six days, but provided a fantastic and rewarding insight to the city. Below are some highlights of the trip.​
Mr Broniecki, Head of Fashion