Top of the Bench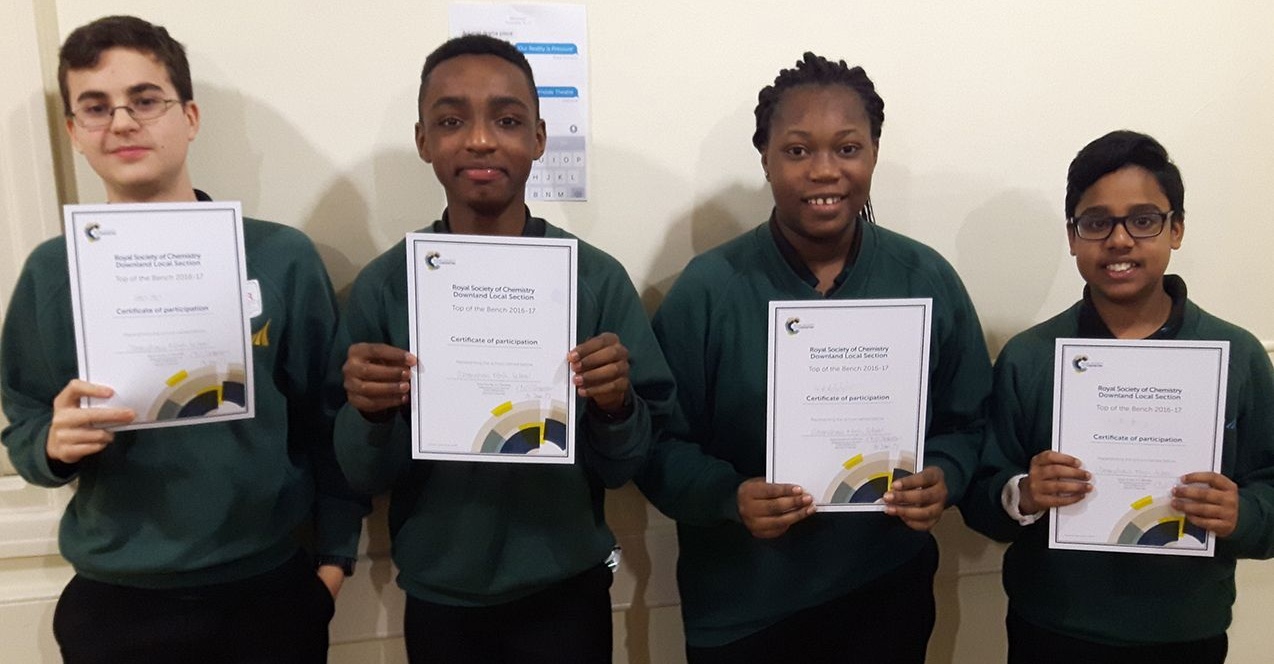 Four of our GCSE chemists compete in regional competition.
On Wednesday 18th January, four Greenshaw students participated in the Royal Society of Chemistry's Top of the Bench chemistry competition, at City of London Freemen's school. The four members of the team were Mary (Year 11), Joe (Year 10) and Rojen and Daniel (Year 9), who competed against other schools from across the borough for a chance to represent Greenshaw nationally.
The competition involved each student completing a practical task and a multiple choice test. Some of the experiments included a titration and a displacement reaction.
Science Teacher, Mr Trussell, who accompanied the students, said: "They worked really well together, supported each other and were enthusiastic throughout the event."