U13 cricket County champions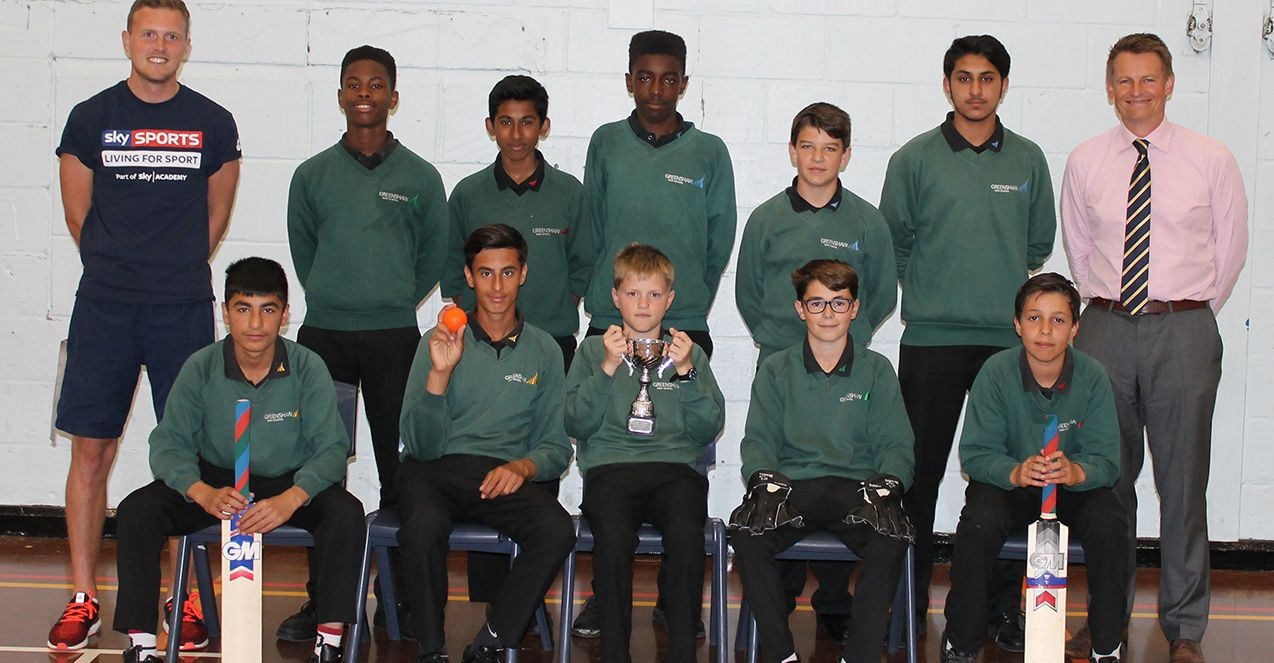 Congratulations to U13 cricket team...
Thursday 30th June 2016 will be a day that lasts long in the memory of the under 13 cricket team for many years to come as they were crowned champions of the county – for what I believe is the first time in Greenshaw's history!
After progressing through the Sutton Borough group in May with ease, the boys faced fierce competition from established cricketing schools such as Coombe Boys, Riddlesdown and Rutlish. Greenshaw won their first three group games in convincing fashion, leaving a last game showdown with pre-tournament favourites Rutlish, who also had a 100% record. Greenshaw limped to 62 all out in 7.1 overs. However, following some tight bowling and exceptional fielding, they reduced Rutlish from 30-1, to 52 all out in 8 overs. It was an incredible achievement for the team.
Mr Johnson, PE Teacher