Year 7 students visit local mosque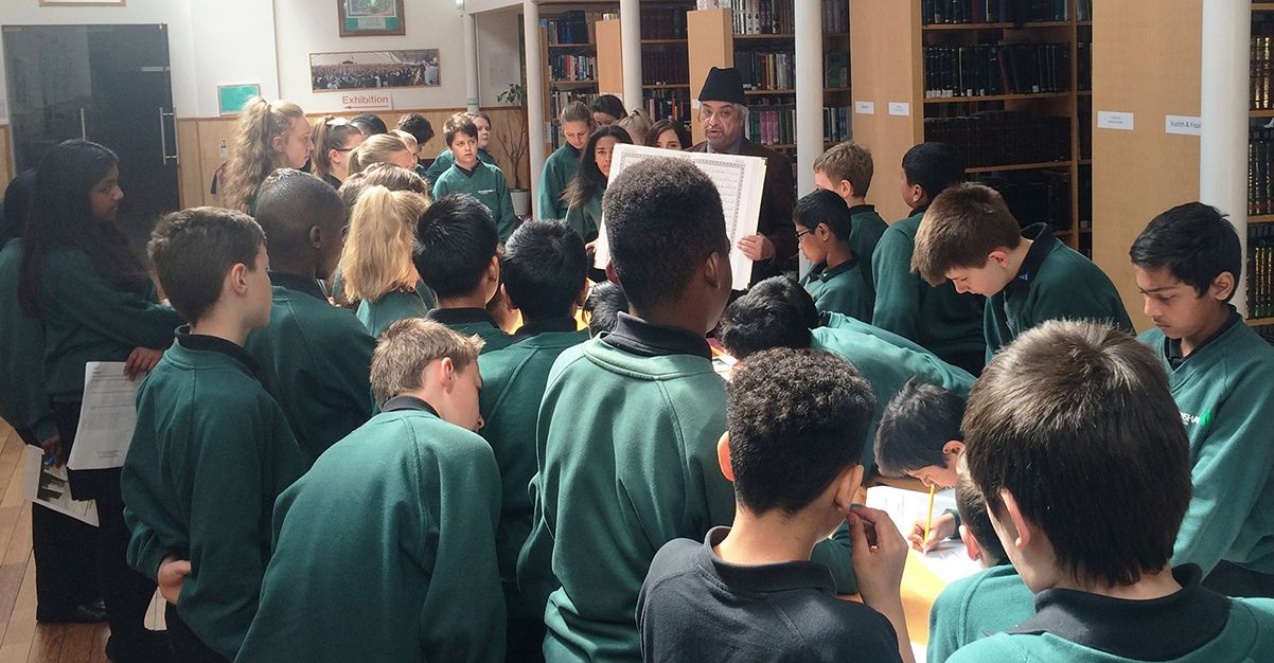 Students gain an insight into Islamic beliefs and practices.
On the Tuesday 3rd May, the first of our Year 7 trips were welcomed by the Ahmadiyya Muslim Community at Baitul Futuh Mosque in Morden.
Very kindly, the Baitul Futuh Mosque provided us with drinks and snacks, as well as their knowledge and wisdom. We had great opportunity to explore the mosque, facilities and community by asking questions about key Islamic beliefs and practices. We explored Islamic architecture, learnt some Arabic and found out how Muslims pray. All students were very enthusiastic, impeccably behaved and asked some challenging but thoughtful questions.
Year 7 students go on the mosque trip to support their KS3 studies on Islam. It gives them an opportunity to see how holding religious beliefs affects an individual's actions. We look forward to taking the rest of Year 7.
Miss Bailey, Teacher of Religious Studies