The Variety Pack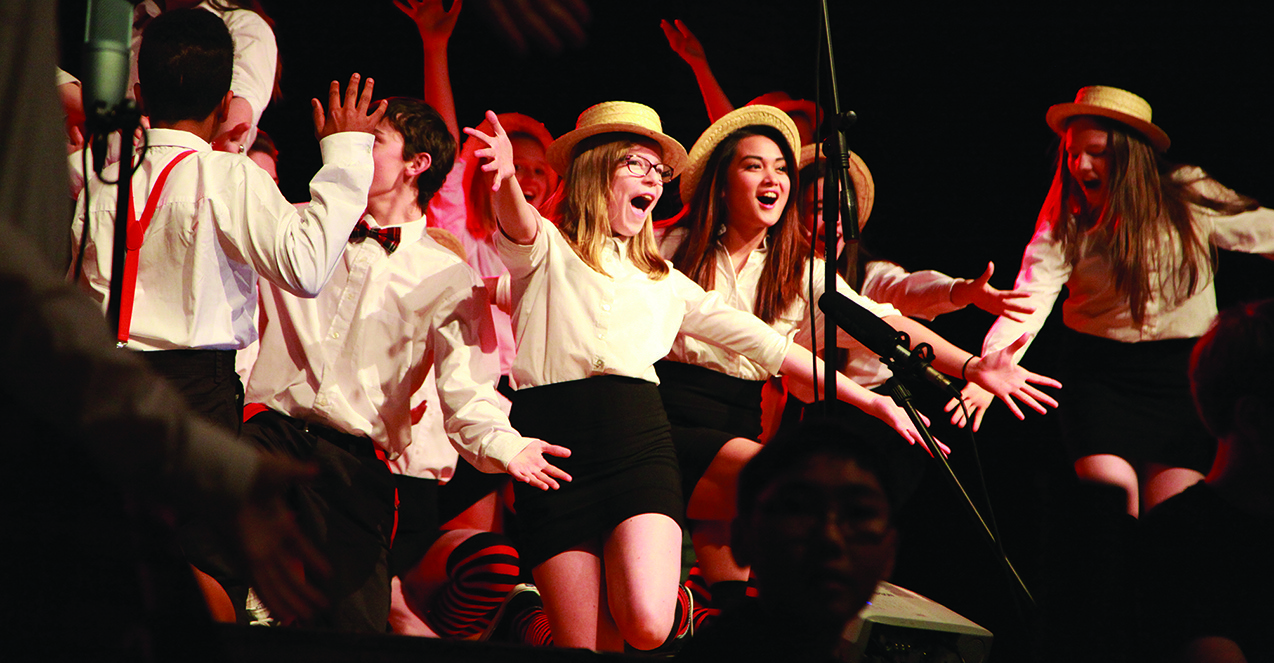 This year's school performance burst onto the Greenshaw stage this week.
Friday and Saturday evening saw the successful showing of this year's school performance. Variety Pack was devised by the cast with the help of the staff from the Creative Arts department and played to an enthusiastic, sell-out crowd on both evenings. It was a wonderful celebration of all things creative at Greenshaw with drama, dance, music and media all represented in the eclectic performance. The show followed a year in the life the fictional Gleeb Academy and the trials and tribulations of the various different pupils and staff members as they prepared for the end of year show, Shine. The cast and band, consisting of over 40 pupils from Years 7 to 13, have displayed incredible commitment to the project over the past months and this was evident in the quality of their performances on the night. A huge thank you must also go to the pupils who helped crew the show, including Kai on lights and Tali on front-of-house management, along with everyone who came to watch the performances.
The Creative Arts Team
"What was great was to see the students really working together to produce something original. I don't think I have seen that here before." Mr Cooper, Chair of Governors.
"It was a great to see so many staff and pupils involved, having so much fun." Mr Ford, Governor.
"What a wonderful, entertaining evening we were treated to." Mrs Cavanagh, Parent.
"Very creative and very different." Miss Mole, History Teacher.
"I had a wonderful evening, the cast were great and performances likewise." Mr Jones, English Teacher.