Jack Petchey awards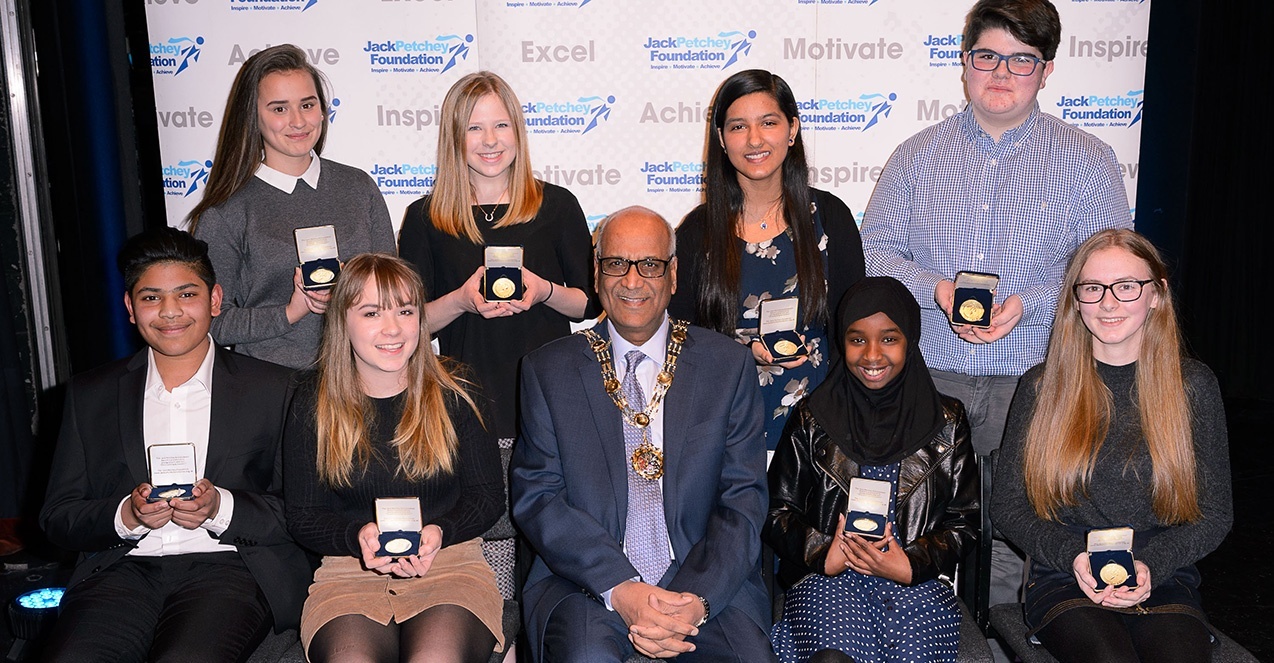 Greenshaw students were recognised at the awards ceremony.
Eight Greenshaw students picked up their awards on Monday 29th February, recognising their services to the community. Students were commended for their selfless contributions to charity fund raising, time spent supporting disabled youngsters in a variety of situations and their positive role modelling for others.
Students are nominated by their peers for the awards and the school council selects the most worthy from a much larger group. The Mayor of Sutton, Cllr. Muhammad Sadiq was at the Epsom Playhouse ceremony to deliver words of wisdom and the awards themselves.