Capturing British wildlife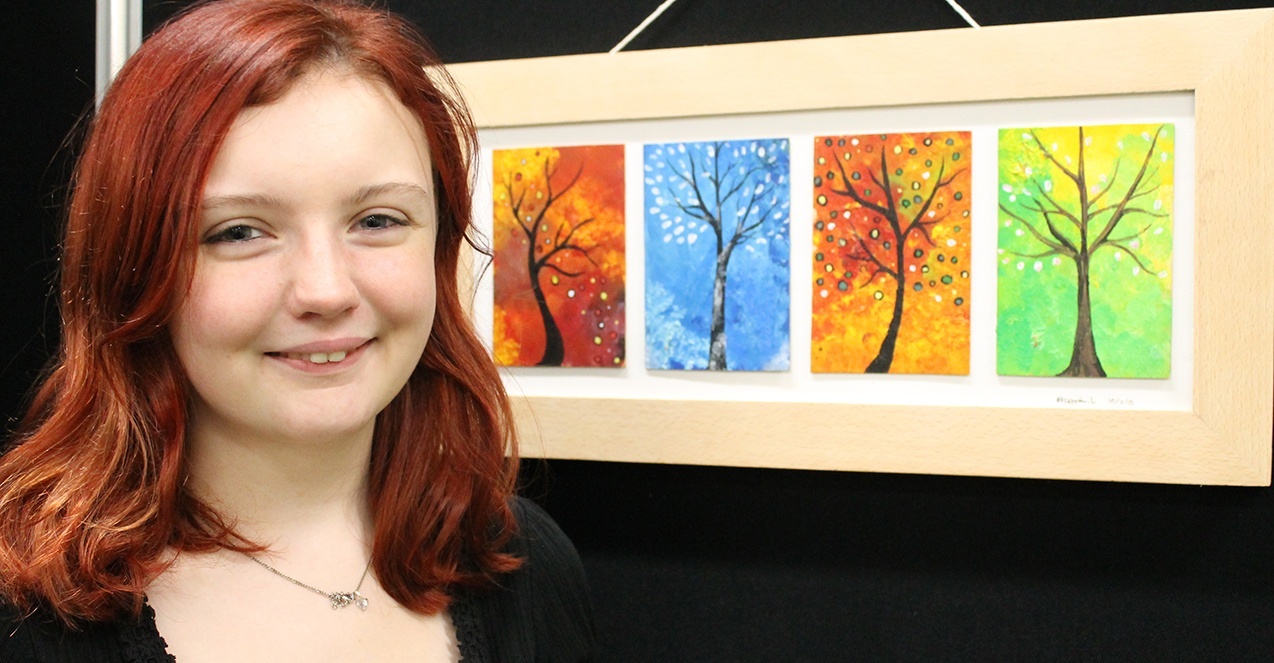 Year 12 student Lizzy held an art exhibition last week.
One of our Year 12 art students, Lizzy, held a wonderful exhibition of her photographs and paintings in the Sixth Form Centre last week. The exhibition contained over 20 pieces of work and raised £322 for the Mark Evison Foundation, World Wildlife Fund and the Wildlife Trust.
Earlier this year, Lizzy was granted an award from the Mark Evison Foundation to help her combine her passion for British wildlife with her photography and painting skills. Together with a friend from Glenthorne, who also won an award, they trekked through London and the Kent countryside to find and capture rare species on camera.
Lizzy explains: "We covered roughly four miles a day and experienced breath-taking nature amongst the countryside. We spent seven days visiting various parks and nature reserves across London and Kent, witnessing the great variation in nature between settings whilst staying at campsites, hostels and bed and breakfast accommodation.
"Camping amongst the English countryside and resting by the fire after a tiring day's walk was the highlight of the trip, particularly in the ancient 250 acre woods of Badgell. However, each day was a physical and mental challenge to overcome the many hills and high temperatures, whilst trying to capture suitable photos. In addition, nature was unpredictable and we were unsure of what lay ahead."