Interfaith debate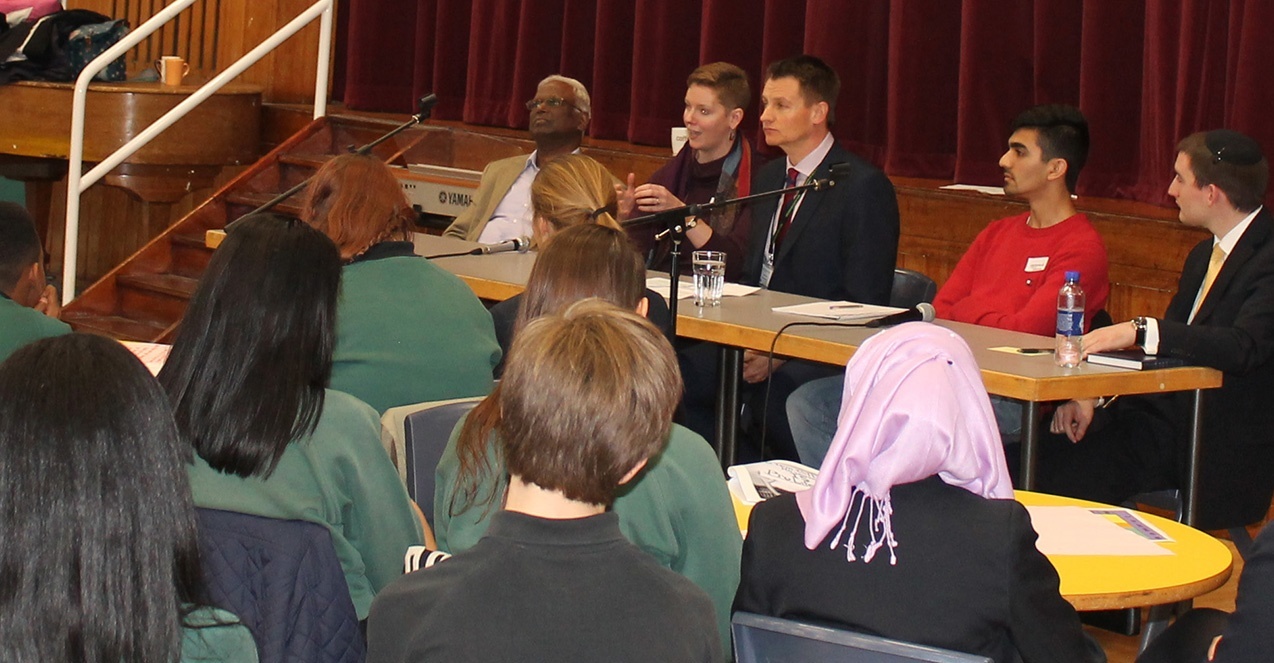 Greenshaw hosted an interfaith panel this week.
On Tuesday 24th November, Year 10 students from Greenshaw, Sutton Grammar and Sutton High attended an interfaith panel organised through the Sutton Faith and Belief forum.
Students generated questions around religious, philosophical and ethical ideas which they then posed to representatives from the Christian, Jewish, Muslim and Hindu faiths. Chaired by Mr House, students then responded with critical reflections on the stances of some faiths on topical issues such as free will, sexuality and terrorism.
The outstanding commitment of the students created an atmosphere of tolerance and acceptance which facilitated curiosity and learning, promoting mutual understanding and recognising common values.