We will remember...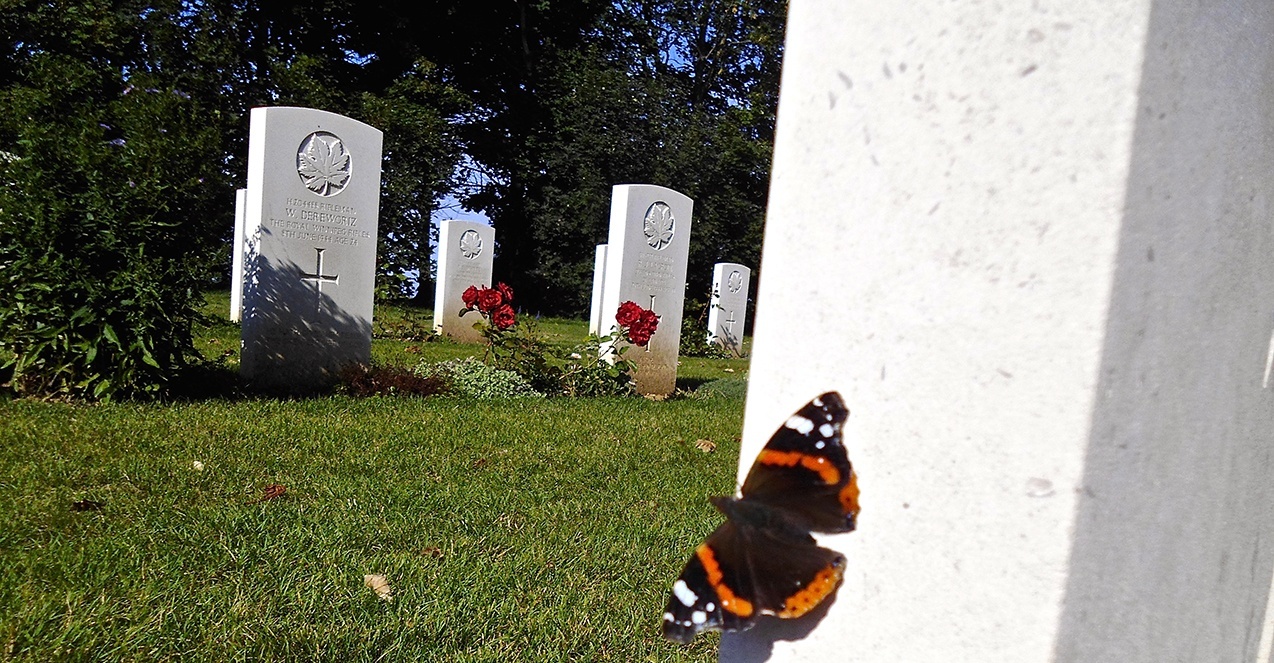 Greenshaw marked Armistice Day last week.
Last week, Greenshaw marked Armistice today with a series of assemblies led by Alice Vines in Year 12 on the theme of the remembrance of individual victims of war and what we can learn from them. An act of remembrance was led by Mr Ferguson. Alice writes…
This summer, I was lucky enough to be selected as the only student from the UK to receive the Beaverbrook Vimy Scholarship. This enabled me to travel free of charge for two weeks around France and Belgium with a group of other history students, visiting war memorials, museums and cemeteries. The trip was all about learning and commemorating those who have died over the last 100 years to conflict.
I went on the trip with 14 Canadian students and one French student, which was so interesting as we learnt to see the history of both world wars through the perspective of all three of our countries.
The project was all about studying individual soldiers, as well as the bigger picture of the war. For this reason, I researched my great, great grandfather, Albert Smith, and was able to visit him at the Thiepval Memorial, as his body was never identified. We had to for the project research a soldier of our own choosing and write a biography of their life as well as write something creative, which we could present at their memorial and share with the group.
I wrote a poem for my soldier, based around the idea that history is easily forgotten but impossible to erase and so we should remember the sacrifice of those people who gave their life to give us the freedoms that we have today.
Overall, I believe the trip was an emotional pilgrimage for me. I made amazing friends, learnt about myself and finally understood the importance of how the First and Second World Wars shaped and changed our country and the world. But the biggest message of all that I learned on the trip, was that individuals are so much more important than statistics. Every grave I saw on the trip, every memorial, every name is a person with a story, a life and a personality that we should remember. To prevent these terrible events we learn about from repeating themselves, we must reflect on the mistakes and legacy of the wars and focus on our humanity.
Alice's video, which was shown at the assemblies, can be viewed here.