Balti Bingo in cultural week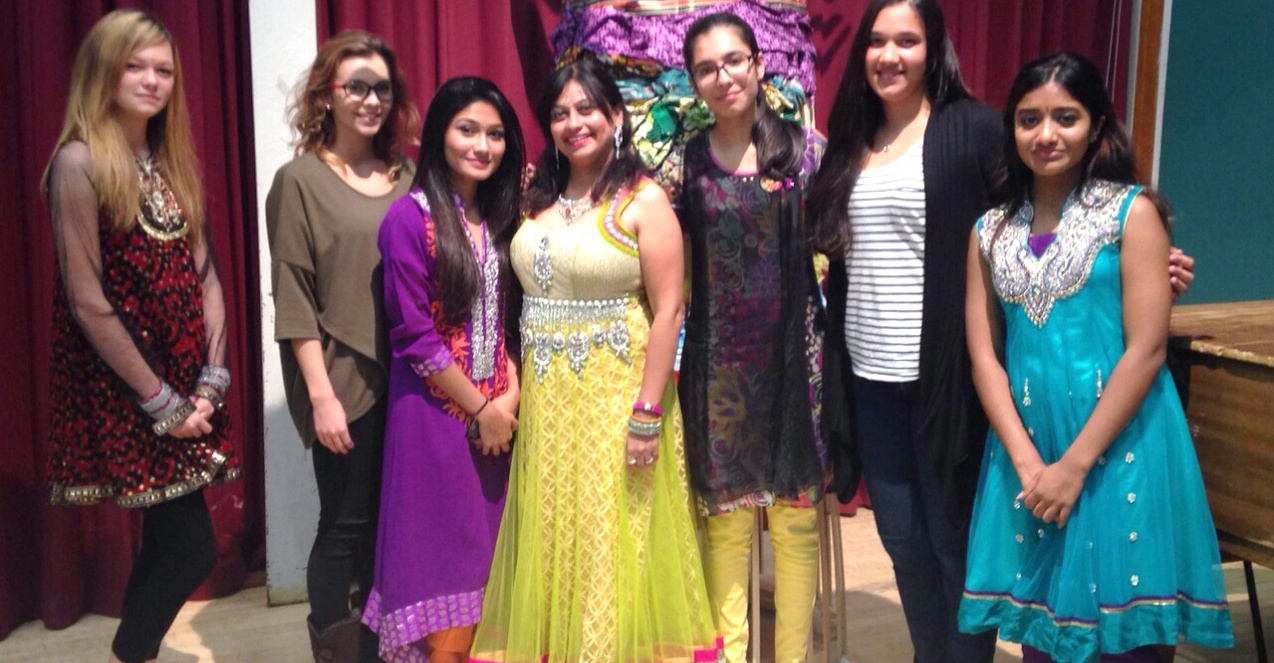 Cultural week at Greenshaw.
The Greenshaw/Sant Nischal Singh School partnership grew even stronger last week with the visit of Mr Kharbanda (headteacher), Mrs Sethi (teacher) and Year 11 student, Garima. The visit was funded from a British Council 'Connecting Classrooms' grant. Guests were hosted by Miss Webb, Mr Jemson, Miss Larkin and Year 11 students Cleo and Fiona.
Our visitors made a significant contribution to our activities during our inaugural cultural week. They spoke in assembly, led classes in a number of activities and met with staff to discuss global educational issues. During their stay we were able to introduce them to many of the well-known sites of London. They also enjoyed visits into the Surrey countryside, a trip to the theatre and front row seats at our Balti Bingo evening. Mr Kharbanda also visited other local schools.
The exchange was a great success and we look forward to 2016 when a party of students and staff will be renewing friendships when visiting India in July. The group will be staying in Haryana and will spend three days working with students in Government Senior Secondary School Baraunda to refurbish classrooms. Students will experience lessons in two very different schools and will also have the opportunity to visit some of the famous sites of India, including Delhi and the amazing Taj Mahal.
Cleo and Fiona also organised and hosted a Balti Bingo evening last week (pictured above with the two Greenshaw students who visited India last year). The event, attended by families, staff and students included musical entertainment, dance and a wonderful meal served by the Greenshaw catering team. Mr Garvey proved to be an excellent bingo caller! The event raised approximately £500, which will be used to help refurbish classrooms in GSSS Baraunda, one of our partner schools in India.