22% A-A* for Greenshaw GCSE students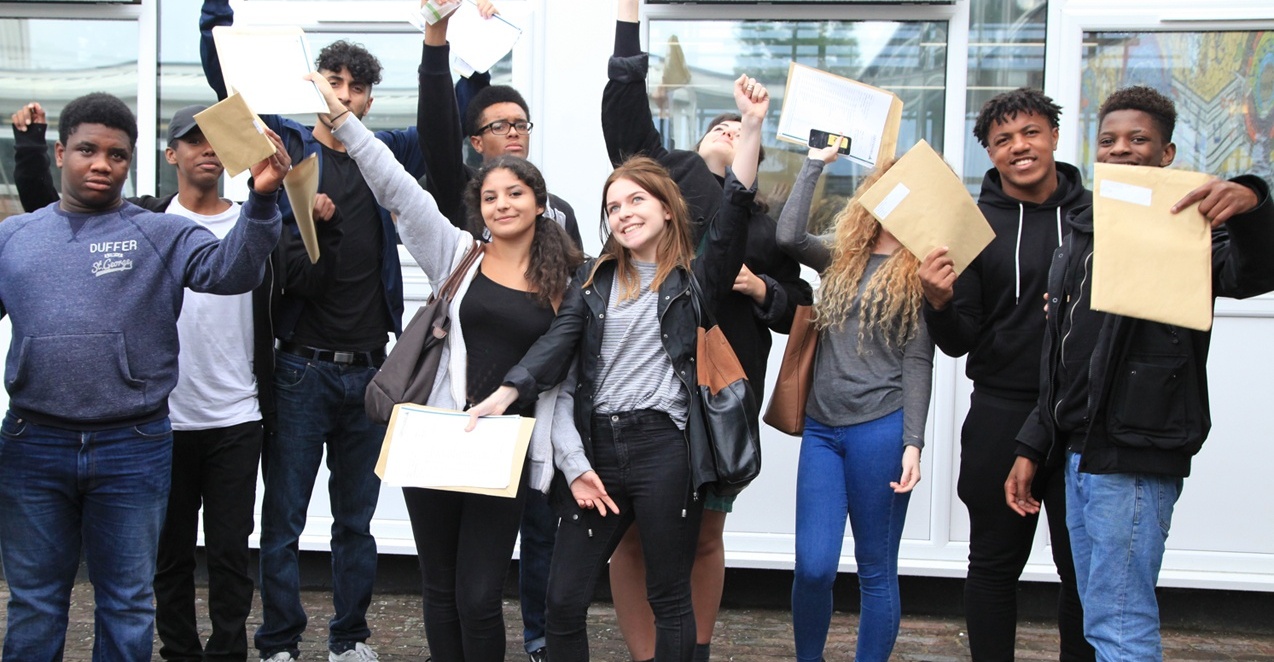 There were many smiling faces at Greenshaw this morning.
Students arrived early this morning at Greenshaw keen to pick up their GCSE results. There were many delighted students with fantastic results and 65% of students attained 5A*-C grades including English and Maths. 22% of all grades were at A or A*, and these results meant that students were able to progress to the Sixth Form at Greenshaw or other colleges.
Headteacher, Mr House, said, "It was brilliant to see so many smiling faces this morning. It feels like it has been a long time between the final exam in June and getting the results today but the waiting was definitely worth it. Our students are going to a wide range of destinations and I am equally proud of each and every one of them."
Assistant Headteacher and Head of Year 11, Mr Kidd, added, "Well done to all of you. The time you put in over the last few months in particular has made a big difference. And thank you to the families and staff who have supported these efforts."