Top chemist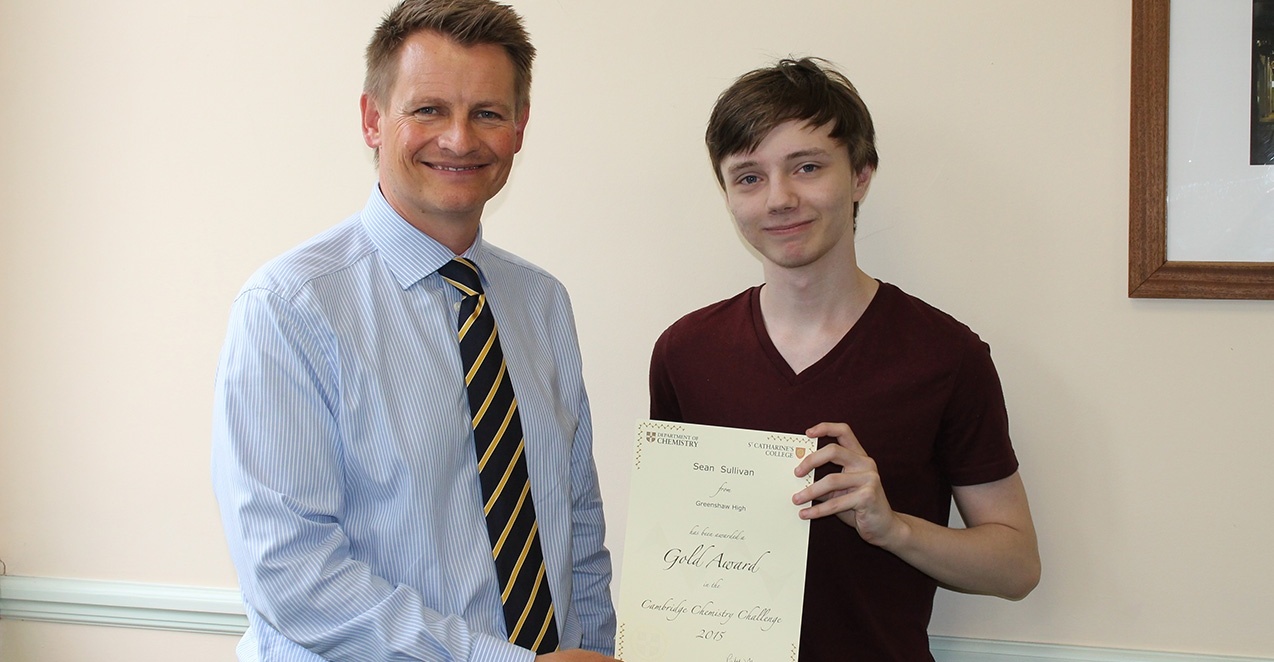 One of our Year 12 chemistry students gave an amazing performance at the Cambridge Chemistry Challenge.
Sean Sullivan recently competed in 'The Cambridge Chemistry Challenge' (C3L6), where he achieved a Gold award.
The C3L6 competition, now in its fifth year, is aimed at the best lower sixth chemistry students in the UK. 2015 saw over 8,500 entries. To compete, students sit a written paper at their schools after their AS levels. The competition is sponsored by Aramco; St Catharine's College, Cambridge; and University of Cambridge, Department of Chemistry.
The very top students (0.71%) are awarded a Roentgenium (Rg) award. The next 7.6% were awarded Gold (Au); the next 15.8%, Silver (Ag); the next 34.3%, Copper (Cu); and 41.7% achieved no award.