Getting an insight into Classics at Cambridge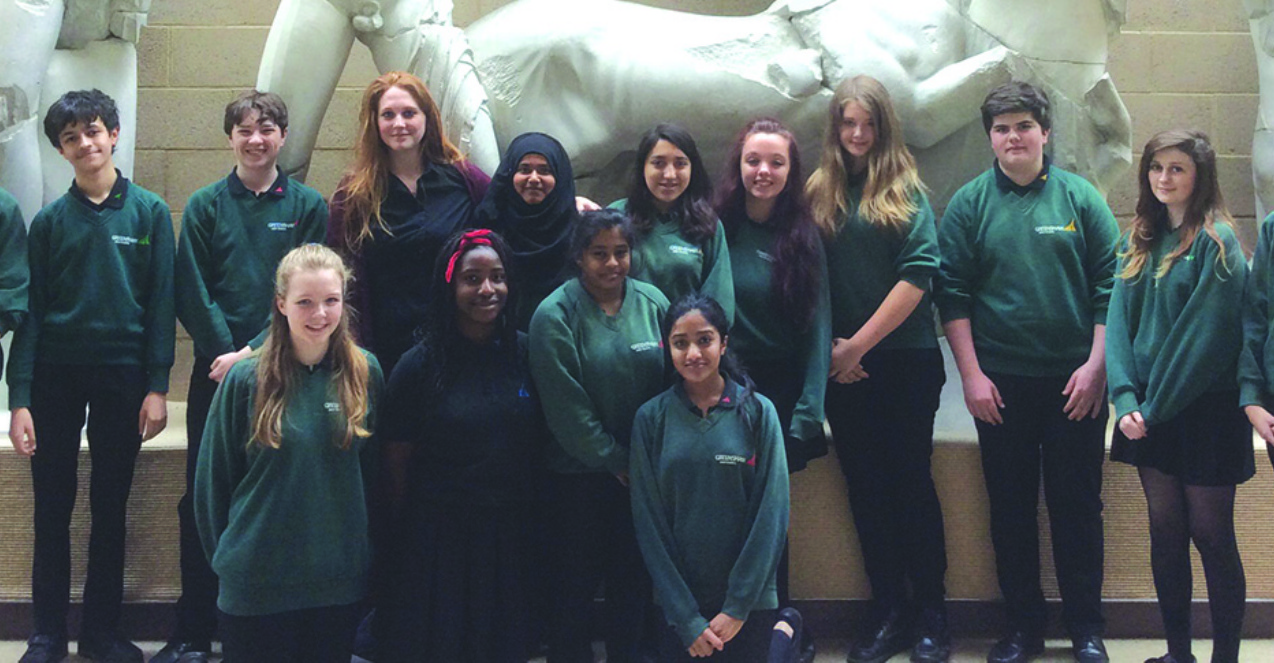 Classics students experience life at Cambridge University.
"We were invited to visit the classics department of Churchill College, Cambridge University.
At first we attended dinner, which was brilliant. The dining hall was really big – easily three times the size of Greenshaw's and this was for only one college. We had dinner with two lecturers and classics undergraduates. After lunch, the Cambridge students took us on a tour of Churchill College before we attended an insightful lecture about Roman slavery with Dr Jerry Toner. He knew so much and the information he gave us was supported from so many sources which just flowed from his mind.
We then returned to the classics faculty, which had its own museum with a range of beautiful Greek and Roman sculptures. This trip gave us a taste of university life and the opportunity to learn about the Romans from a published classics author and lecturer. We will be using our notes as research for our coursework."
Joseph and Ebun, Year 10 Latin students.