Young Enterprise Company Programme Sutton and Merton Final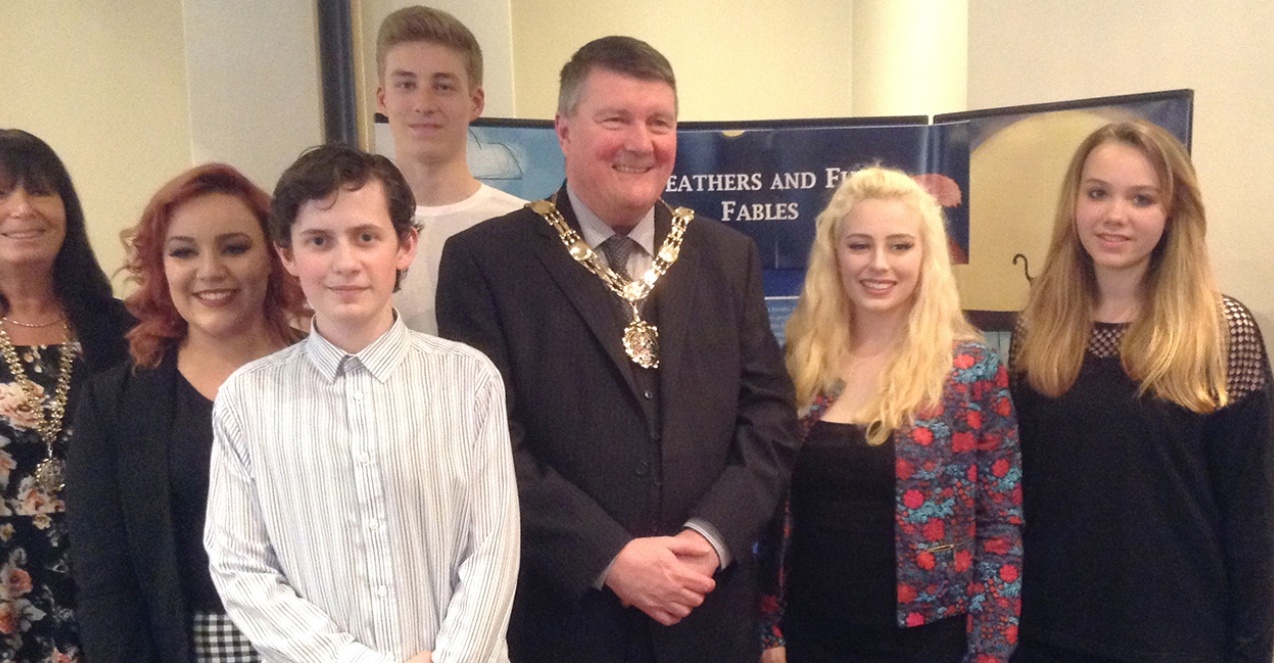 A Greenshaw team took part in the regional finals.
Greenshaw's Box of Shorts Enterprise Company took part in the regional finals of the Young Enterprise Company Programme. For the competition, the students had to write a business report, produce a trade stand displaying their product and a formal presentation in front of a live audience.
Box of Shorts produced their own poetry book with professional illustrations by Holly and written by Rob. Other members of the company included Bronte, Frankie and Adriana.
Even though competition on the evening was tough, against some of the most high achieving schools across the two boroughs, our sixth form students made us very proud and were highly successful – achieving the award for most innovative product supported by Merton Chamber of Commerce and the overall runner up award. This means they will now be taking part in the South London Final.
Phillip Brown, published author and poet, said about their book: "Like all great children's books, Feathers and Furs Fables takes children and adults to a more magical world, made from the alchemy of beautiful illustrations and masterful, engaging storytelling. Your children will love hearing it and their parents will love reading it."
Ms Mountford
Director of Enterprise
Ms Barnes
Teacher of English