Students visit Oxford University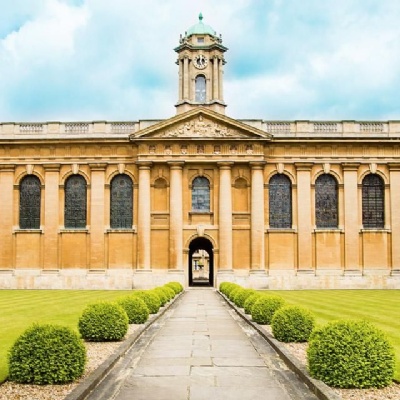 Year 10 and 12 students visited The Queen's College, Oxford.
The first thing that anyone notices when arriving at Oxford for the first time is the astounding colleges of Oxford University. We were lucky enough to be offered a trip by our Sixth Form at the start of this term to Queens College.
Katharine Wiggell, Schools Liaison, Outreach and Recruitment Officer at The Queen's College welcomed us and gave us an extensive tour of the College, which was founded in 1341, offering a beautiful mix of old and modern architecture. One of the prime examples of this was the library, often regarded as one of the best assets of the university, with three floors consisting of walls of books, from preserved records about the black plague to books on modern law and medicine, all open to students' use for their educational needs. The old, tall buildings on the site of The Queen's College provide an incredible sense of grandeur, which really humbles and relaxes you, even in the stressful times of an undergraduate, according to current students experience.
An extensive Q&A with three students from the College helped us get answers to many pressing questions and debunk some myths.
The main takeaway from these was the unique method of learning offered by Oxford, dubbed their 'tutorial' system, which in turn requires for uniquely different skill sets in the students, looking for people that are independent and truly interested and curious about their subject.
Aleksandar Stamov